ENDER LILIES: Quietus of the Knights officially confirmed for Switch, planned for Q2 2021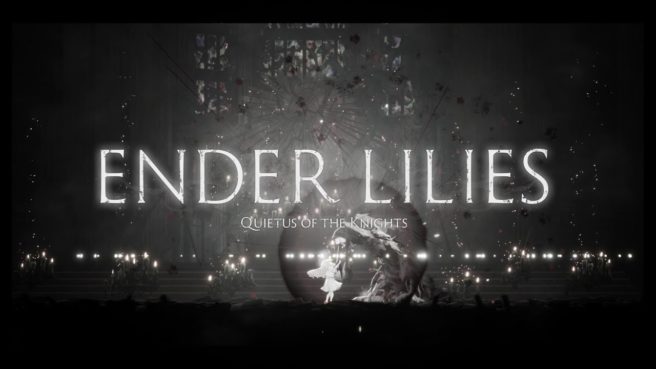 When we reported on ENDER LILIES: Quietus of the Knights a few months ago, there was some confusion as to whether a Switch version had actually been confirmed. Binary Haze Interactive, Live Wire, Adglobe Tokyo, and Adglobe Montreal Studio made the news official today. Additionally, we have a new release window of Q2 2021 for the Switch version.
We have the following overview and trailer for ENDER LILIES: Quietus of the Knights:
Story
Once upon a time, in the Kingdom of End, the Deathly Rain suddenly started to fall, transforming all living things it touched into bloodthirsty corpses. In an instant, the realm fell into chaos. The cursed rain never stopped pouring on the remaining ruins… In the depth of an old forgotten church, Lily opens her eyes.

Experience
ENDER LILIES is a dark fantasy 2D Action RPG about unraveling the mysteries of a nation destroyed by a cataclysmic event. The fallen Kingdom of End is a tragic and beautiful world featuring a majestic castle, submerged forests and forbidden underground areas.

On this sorrowful journey, encounter horrific enemies against whom a moment of inattention could be fatal. By releasing foes from their undying curse, you may gain their strength. Overcome the hardships of your journey and uncover the truth with the aid of the fallen knights.

Music
Explore a challenging supernatural world to haunting music by musical group Mili, whose credits include Goblin Slayer opening "Rightfully" and other anime franchises such as Ghost in the Shell.
ENDER LILIES: Quietus of the Knights will support English, Japanese, French, German, Spanish (Spain), Korean, Chinese (Simplified), Chinese (Traditional) Italian, Portuguese (Brazil), and Russian language options.
Source: Binary Haze Interactive PR
Leave a Reply