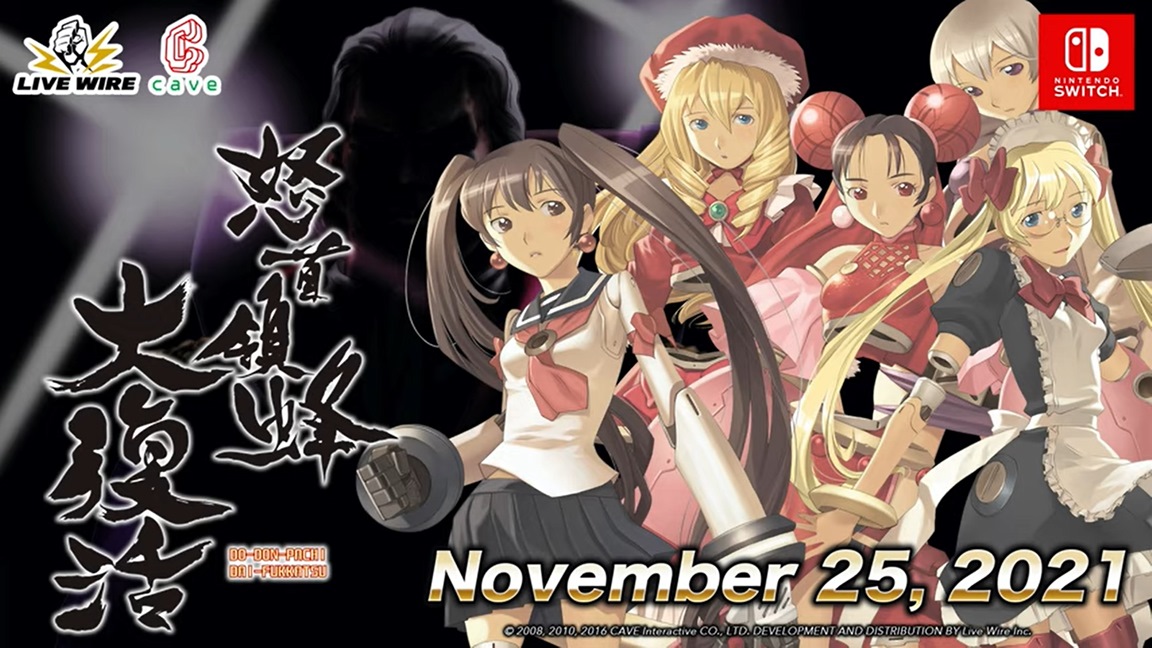 We now have gameplay for DoDonPachi Resurrection, the shoot 'em up title from Live Wire and Cave. The game just landed on Switch yesterday.
Learn more about DoDonPachi Resurrection with the following overview: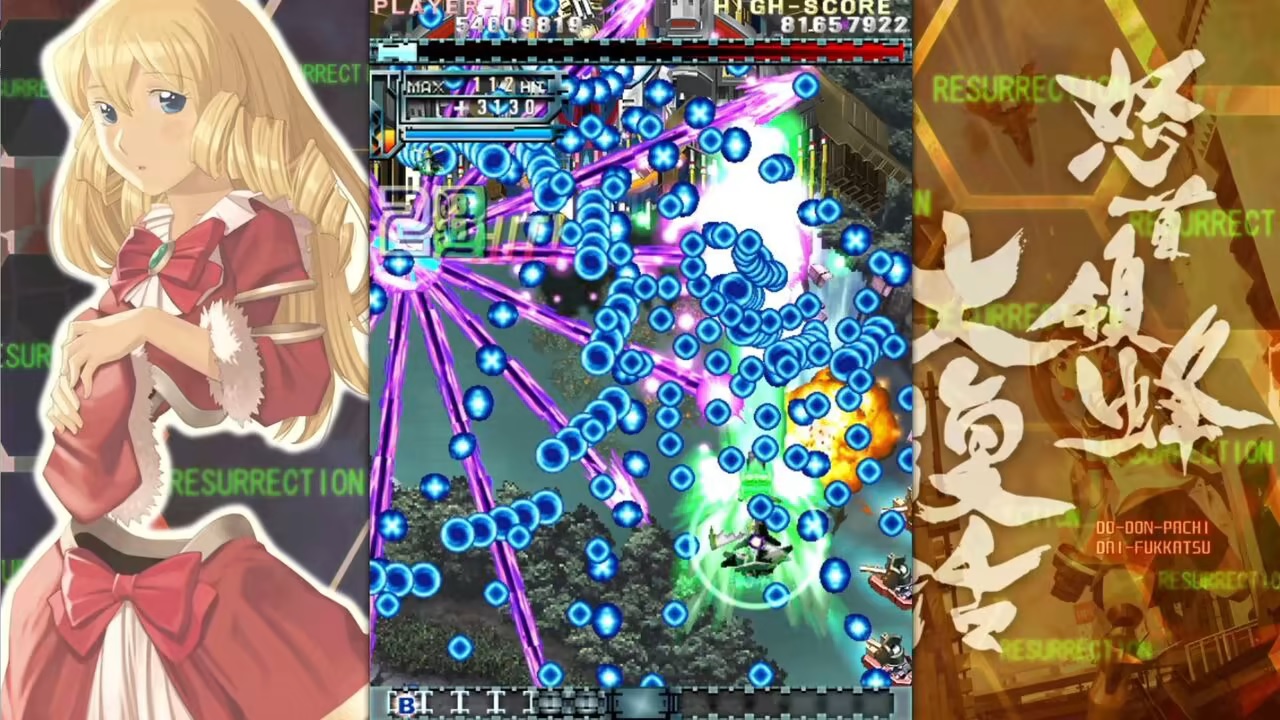 DoDonPachi Resurrection is making its way to Switch, Live Wire has announced. The shoot 'em up game will be available on November 25.
DoDonPachi Resurrection is the third Cave title that Live Wire has put on Switch. Mushihimesama made it to the system in June, followed by Espgaluda II in September.
We have the following overview for DoDonPachi Resurrection: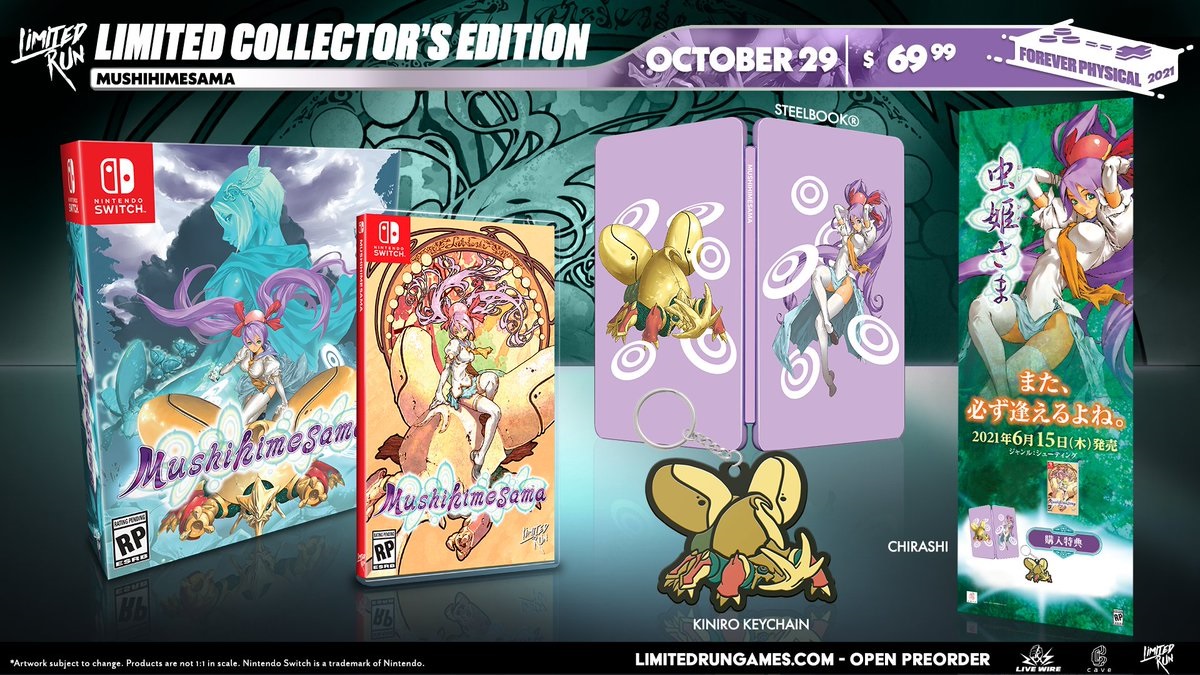 Following its previous digital debut on Switch, Mushihimesama is now getting the physical treatment. Limited Run Games will be in charge of distribution.
Mushihimesama will have both a standard release and collector's edition. If you're interested in the latter version, in addition to the game, you'll receive a steelbook case, a Kiniro keychain, and a collectible chirashi.
Here's some information about Mushihimesama: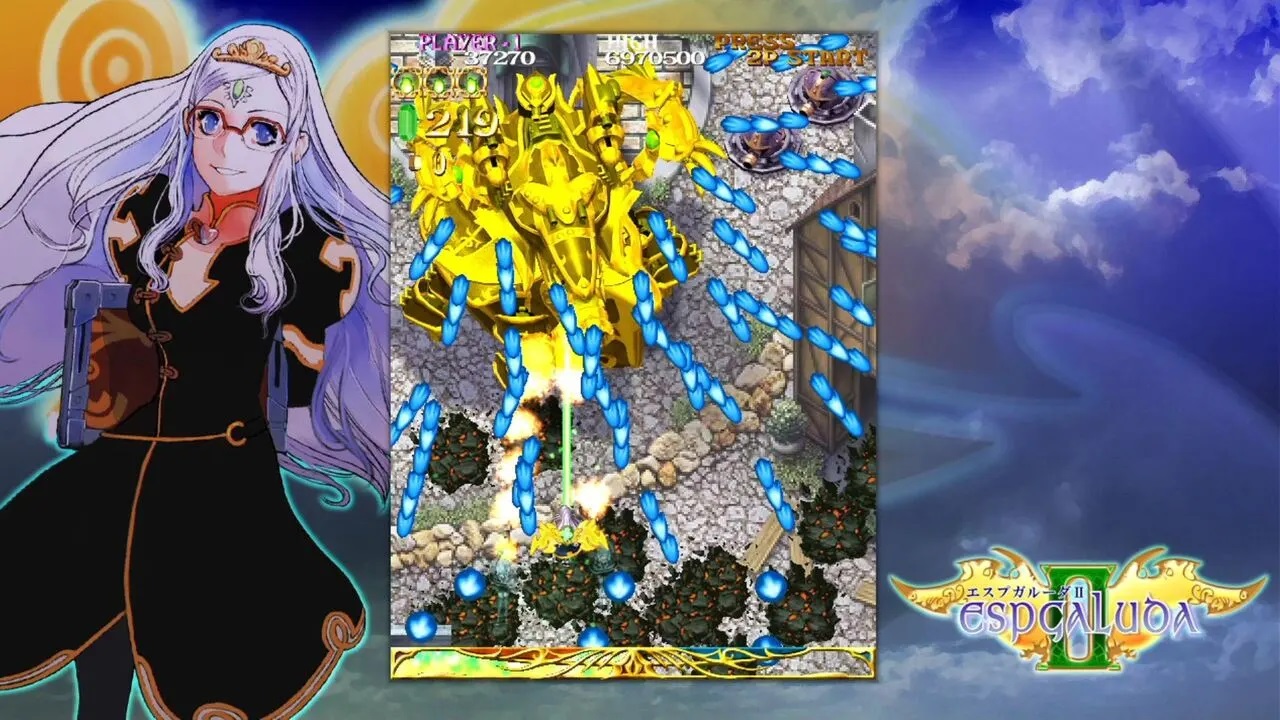 Live Wire brought another classic shoot 'em up to Switch this week in the form of Espgaluda II, and gameplay is now available. As a reminder, the title just made it out on September 9.
We have the following overview for Espgaluda II: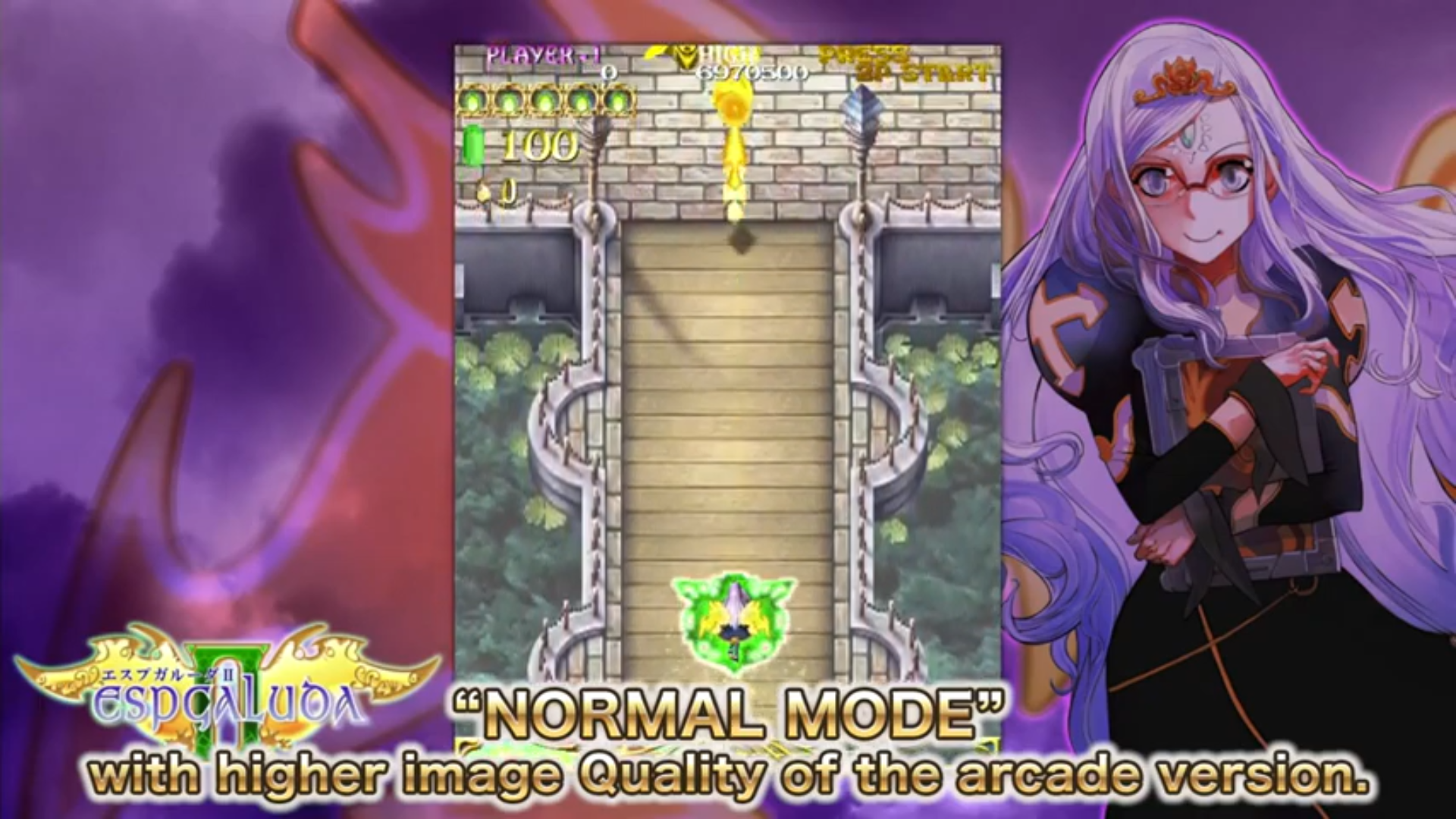 The shoot 'em up Espgaluda II has received a new trailer showcasing its fast-paced gameplay. This minute and half video steps through the modes that will be available in the game as well as the different settings that can be tweaked.
Check out the full trailer below.
Espgaluda II releases for the Switch on September 9, 2021.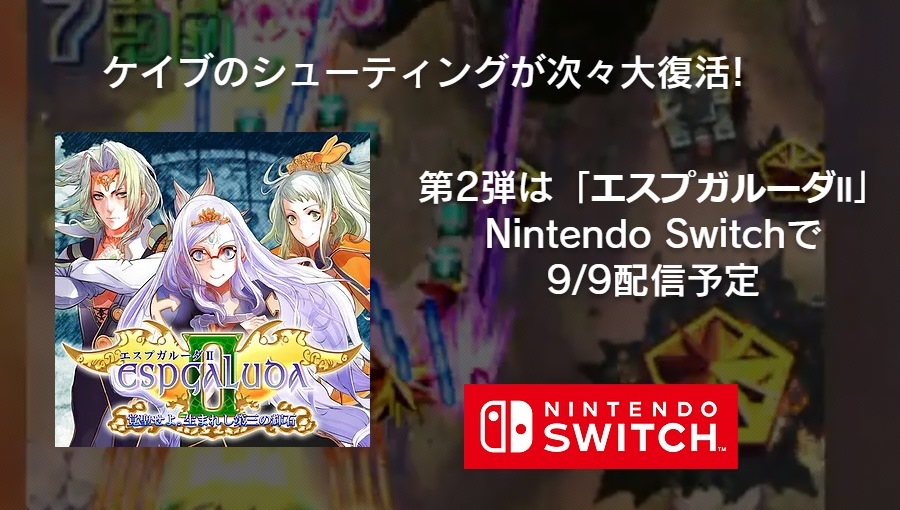 Live Wire and Cave brought Mushihimesama to Switch back in June. Next month, the companies will be following up with another shoot 'em up game.
Espgaluda II is planned for a September 9 release on Switch, it's been revealed. Much like Mushihimesama, it will be offered through the eShop.
Espgaluda II first debuted in arcades back in 2005, and the title has appeared on a few different platforms since then. We've included a trailer for the decade-old Xbox 360 version below.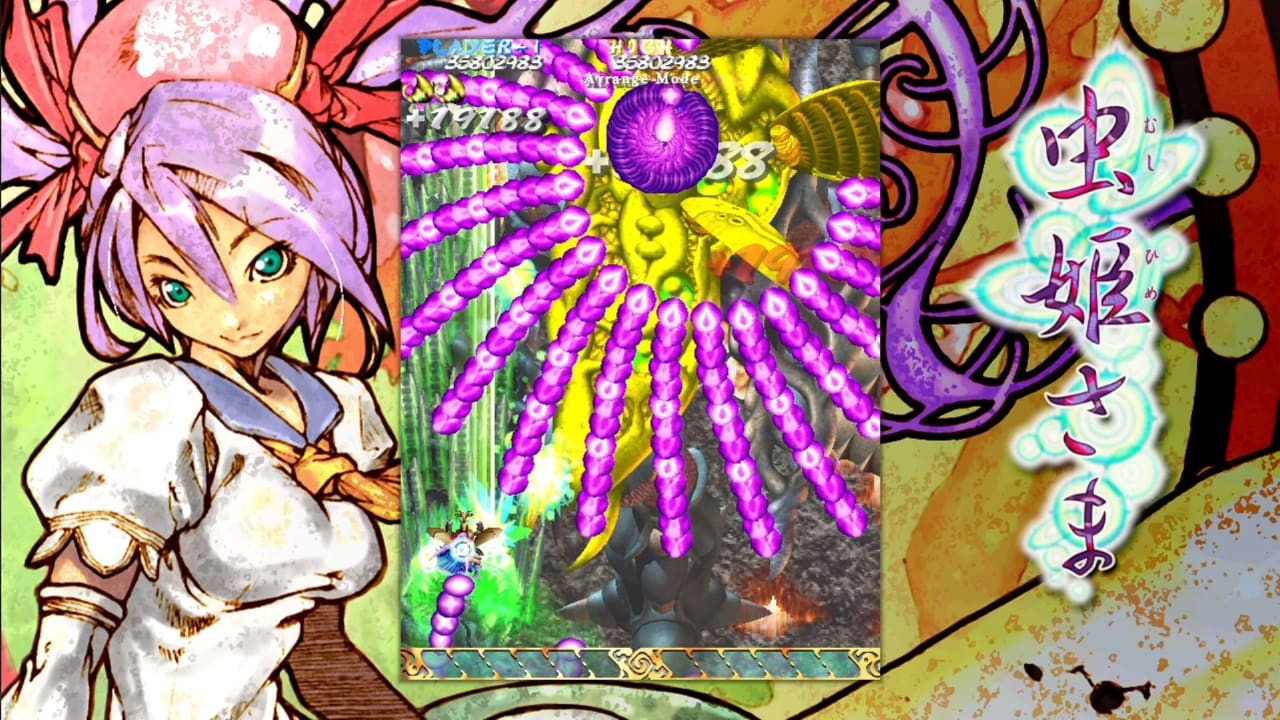 Switch owners can pick up the bullet hell shooter Mushihimesama thanks to a surprise release from Live Wire and Cave yesterday. View some footage in the video below.
Mushihimesama is live on the Switch eShop. We have more on the game here.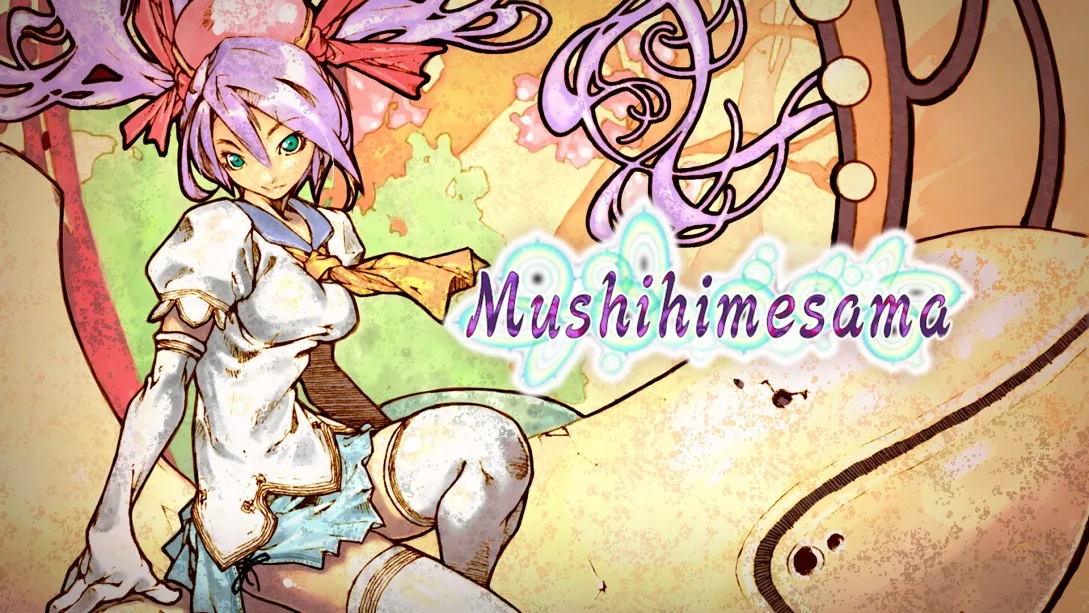 Cave and Live Wire have announced the surprise release of Mushihimesama, a fantasy bullet hell shooter. It's out now on the eShop.
Here's the full announcement and a trailer: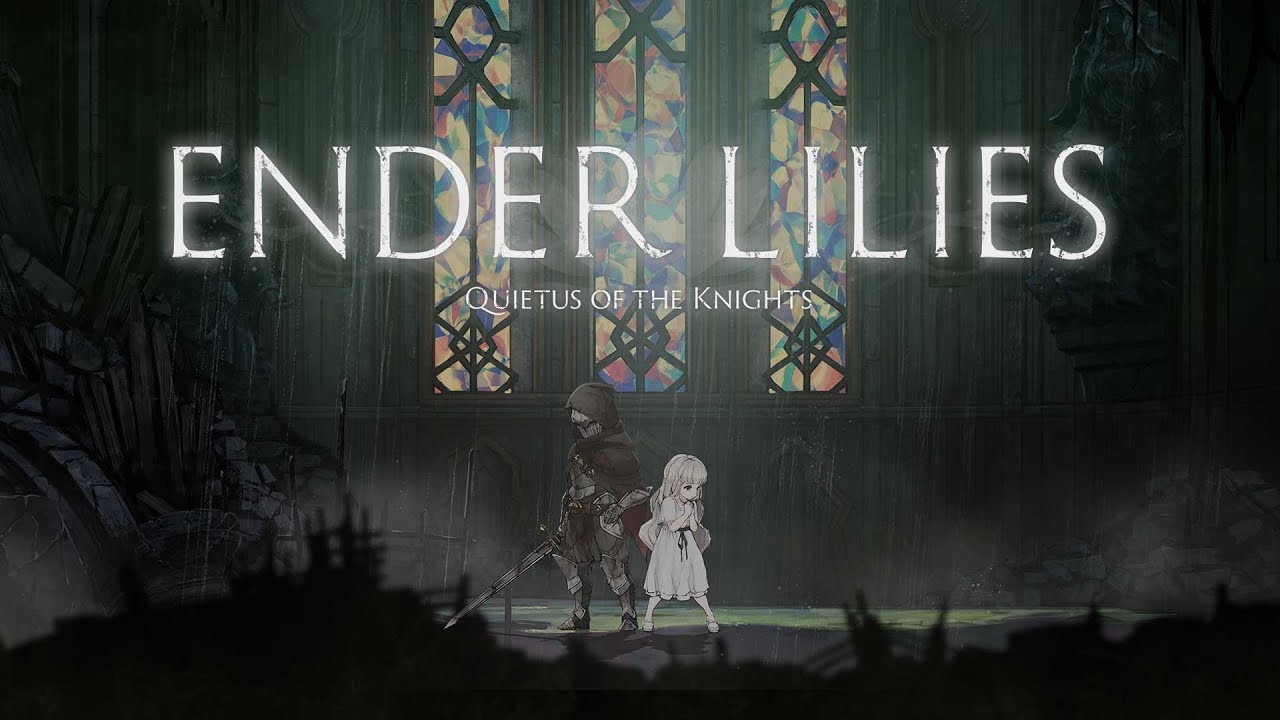 Thanks to Game Informer, we have a new look at the dark fantasy action RPG Ender Lilies: Quietus of the Knights. Get a look at some new gameplay below.
Ender Lilies: Quietus of the Knights launches for Switch in Q2 2021. Head on over here for more information and a trailer.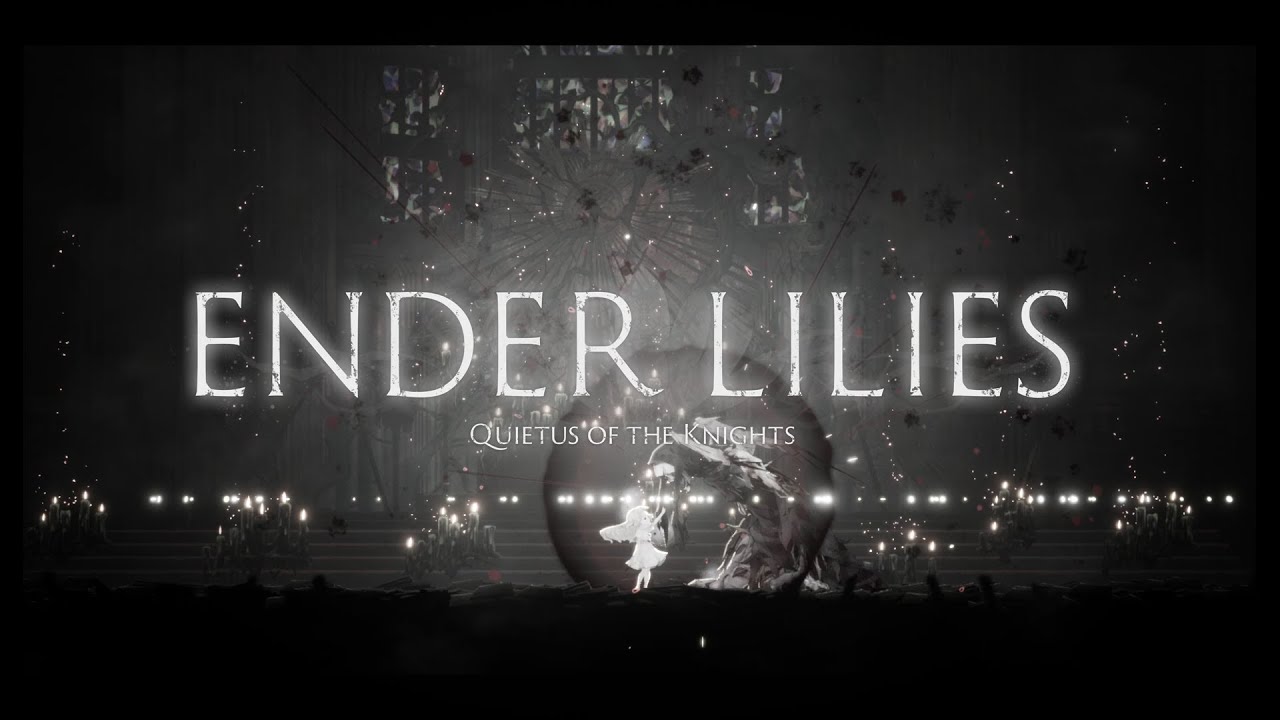 When we reported on ENDER LILIES: Quietus of the Knights a few months ago, there was some confusion as to whether a Switch version had actually been confirmed. Binary Haze Interactive, Live Wire, Adglobe Tokyo, and Adglobe Montreal Studio made the news official today. Additionally, we have a new release window of Q2 2021 for the Switch version.
We have the following overview and trailer for ENDER LILIES: Quietus of the Knights: