European Conqueror X heading to Switch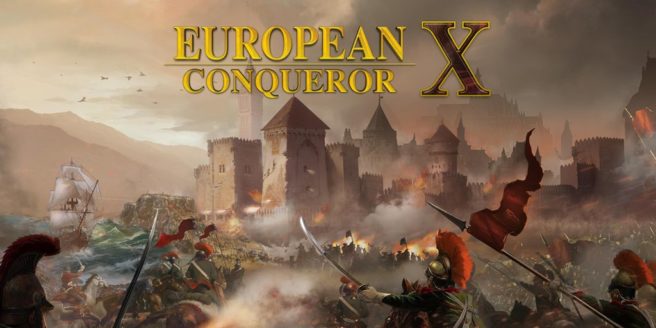 European Conqueror X is coming to Switch, Circle Entertainment and EasyTech announced today. A release is planned for later in 2018.
EasyTech will offer "challenging and enjoyable turn-based strategy experience, with warfare and scenarios from key historic periods." We have the following rundown of details straight from Circle:
Players will take on battles in the late 18th- and early 19th-Century, utilising weapons and soldiers distinct to that period in European warfare. Full details on content will be revealed in the weeks and months to come, but the following modes are confirmed.

Campaign – Follow a specific timeline and period through a series of tough historical battles.

Conquest – Choose a side and a starting point, then lead your empire to glory in your own way.

Challenges – Special levels that test your strategic nous and understanding of the game's varied mechanics.
Circle Entertainment will have more information about European Conqueror X soon that will detail each mode and the features that will keep fans immersed, including Generals, Training options and the importance of items and upgrades.
Source: Circle Entertainment PR
Leave a Reply