Everdream Valley, mix of adventure, RPG and sim elements, coming to Switch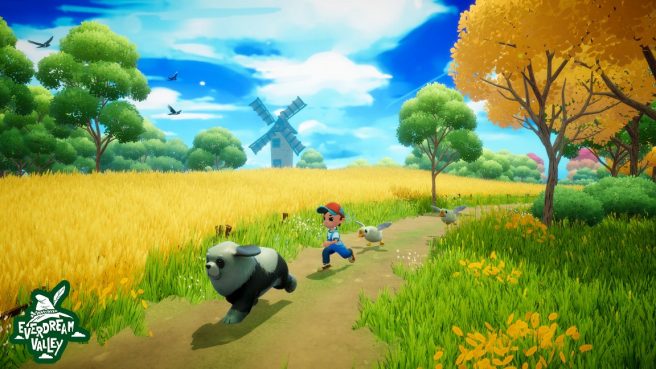 Publisher VARSAV Game Studios and developer Mooneaters intend to release Everdream Valley on Switch, both companies have confirmed. As of now there's no word on a release window.
The game is set during the summer in which players spend the season at their grandparent's farm. Over the course of two months, they'll learn about what's going on with this "beautiful but bizarre" place. A variety of gameplay elements are included such as adventure, RPG and sim aspects.
Several areas are featured throughout Everdream Valley with different flora, fauna, and missions to take on. Fields, meadows, forests, a lake, and a river are among the players to visit. The biomes have new secrets and tasks, including gathering and sometimes growing fruits and mushrooms, catching fish, collecting insects, and building a treehouse.
Your trusty dog will be by your side and can help you with farming tasks. One such example involves letting him herd a scattered flock of sheep. However, it's "up to you and your training skills whether your companion will help you or get in your way." Everdream Valley has a cat as well, but he'll initially "not be happy with the new company" and it'll be up to you "to convince him that you are a worthy ally." Do so and he can be used to find new missions, hidden places, pest control, and other tasks on the farm.
Animals come further into play while dreaming. With a magic hat, players can actually take on the role of different animals, and "what you do during at day and night has an impact on the farm." For instance, if you don't take down the wolves as a dog, "you may not have anyone to build pens for when you wake up."
You can get a closer look at Everdream Valley in the trailer below.
Leave a Reply