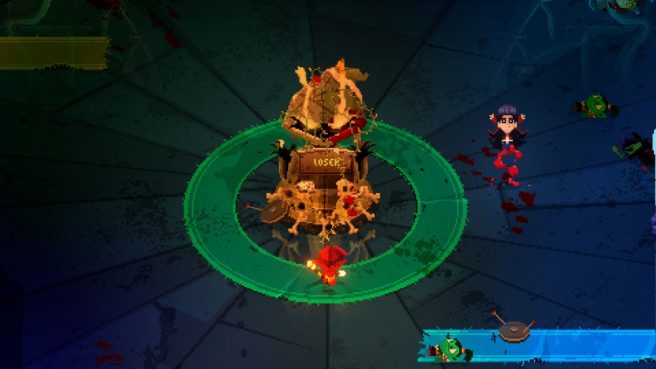 The action RPG Evil Wizard just appeared on Switch, and a new wave of gameplay is available. Fans can check out nearly a half hour of footage.
Additional details can be found in the following overview:
This quest for vengeance will take you through charming, pixel art environments packed to the brim with hordes of enemies that you need to overcome to reclaim what's yours. While you once were a powerful wizard, your battle stripped you of your powers and you'll have to rediscover them as you work to infiltrate your castle and unleash devastating spells on your enemies.

Key Features

If You're Evil and You Know It: Utilize that evilness you harbor to hack, slash, and stab your enemies, and if that isn't enough, you know you're a wizard, right? Harness the elements and vaporize them.
Metroidvania-inspired Design: Explore carefully-crafted locations and navigate intricate levels. Use your skills and elements to interact with the in-game world and unlock new paths.
A Quest Called Revenge!: Face off against hordes of heroes, avoid devastating deadly traps, and solve increasingly problematic puzzles as you reclaim the halls of your castle from the filth that now lives within it!
The Wizard With a Mouth: It's not all about serious revenge, there's lots of room for funny moments and dialogue from the titular Evil Wizard and his foes.
Watch the new Evil Wizard gameplay below.
Evil Wizard can be purchased on the Switch eShop. It supports English, Japanese, Spanish, Portuguese, French, German, Italian, Russian, Korean, and Chinese (Simplified).
Leave a Reply