Excitebike 64 hitting the North American Wii U Virtual Console tomorrow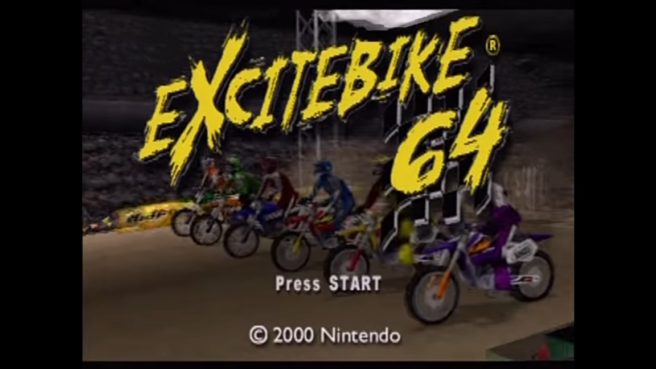 A surprising title is making its way to the North American Wii U Virtual Console this week. Tomorrow, Excitebike 64 will be available on the eShop, Nintendo's website reveals.
Here's a brief overview:
"Grind your way through the extreme sport of motocross, and attempt over a dozen outrageous tricks, such as heel clickers, cliffhangers, and bar hops! Select from six different riders—each with their own unique style—and race across 20 stadium tracks and outdoor courses. You can also create your very own courses or race against up to four friends."
Excitebike 64 will cost $9.99.
Leave a Reply