Falcom to release three games on Switch by September 2023, including next Ys game
Posted on November 10, 2022 by Nicolas in News, Switch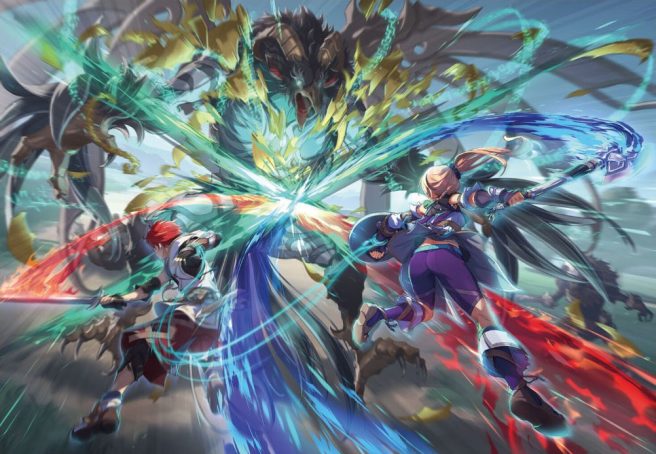 During its earnings report for the last fiscal year, Falcom took the opportunity to announce that they plan to release three games on Switch in Japan by the end of the current fiscal year, ending in September 2023. Furthermore, one of those games is set to be the next installment in the Ys series of RPGs, which will be launching on Switch alongside PS5 and PS4 version of the game.
No additional details were divulged as to the nature of these games, although we do have information on some of the content of the next Ys title from an interview that was held back in June. Here is some of the notable information provided in that interview by Falcom president Toshihiro Kondo:
This will be the 10th (numbered) entry in the Ys saga.
While it will retain the series' smooth and exhilarating gameplay, other areas are being re-examined. And while not quite a
Soulslike, the challenge is to see whether it is possible to implement steadily-paced one-on-one combat in which the player
can watch the enemy's movements. It is a lighter-feeling, Ys-style Soulslike.
Adol is around the age he was in Ys I & II.
The story might be set outside the Romun Empire.
Changing weapon attributes by swapping between party members will change significantly.
"While we cannot say platform(s) at this time, we want a wide range of players to enjoy it, and making Adol younger may have been for that purpose. It will be released as we're working on various platforms."
Kondo wants to play previously released Ys titles on modern platforms.
Providing new gameplay elements is vital.
Whether it be scenarios, actions, or systems, the game will incorporate something new.
The concept artwork featuring a younger Adol slashing at the giant bird creature along with an unknown woman was also shared during this interview.
We'll keep an eye out for any more details that might pop up for these three Falcom titles.
Leave a Reply