FAR: Changing Tides gets new details, features trailer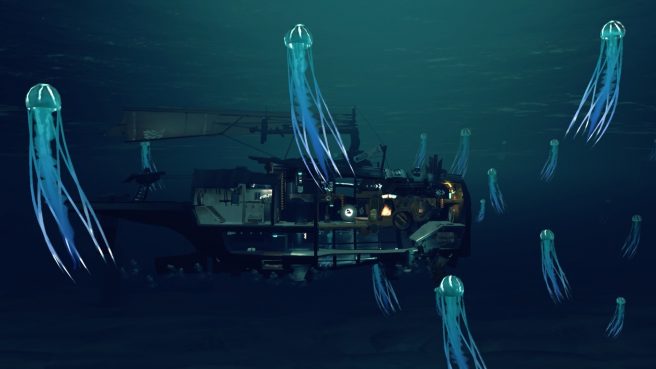 At Gamescom 2021, publisher Frontier Foundry and developer Okomotive shared the latest on FAR: Changing Tides, including details about the game's features. The news was accompanied by a new trailer as well.
Here's a bit more on FAR: Changing Tides:
Building on the meditative experience of FAR: Lone Sails, the upcoming companion title, FAR: Changing Tides today revealed an added verticality to the series. Players can dive beneath the waves and explore the flooded civilization that was once protagonist Toe's home, as well as other original features new to the FAR universe.

While tackling puzzles on land and beneath the waves, players will learn the skills needed to control and upgrade both a sail boat and submersible. Raise the mast and angle the sails or use limited fuel resources to light the furnace and power a mighty engine, all while the dynamic soundtrack responds to player interactions for a unique and relaxing experience.
"Adding a submersible feature to the FAR universe felt like a natural progression for the series, allowing players to explore the ruins beneath, instead of just sailing above them," Okomotive lead designer and co-founder Don Schmocker said. "It added an emotional depth that the desolate wastelands of Lone Sails had and a new element to some of our puzzles, as well as encouraging players to engage with their vehicle in a deeper and more satisfying way."
Schmocker further stated: "As a studio, we want to keep challenging ourselves while looking at new ways to excite players. Changing Tides is longer than Lone Sails, with more puzzles to solve, upgrades to earn and a mystery to unravel, we wanted something to set the two games apart while retaining the iconic elements; post-apocalyptic setting, painterly art style, dynamic soundtrack and a unique vehicle."
We have today's FAR: Changing Tides features trailer below as well as a gameplay walkthrough. The game launches for Switch in early 2022.
Access the official website here.
Leave a Reply