Farm/life story-driven adventure RPG Everafter Falls coming to Switch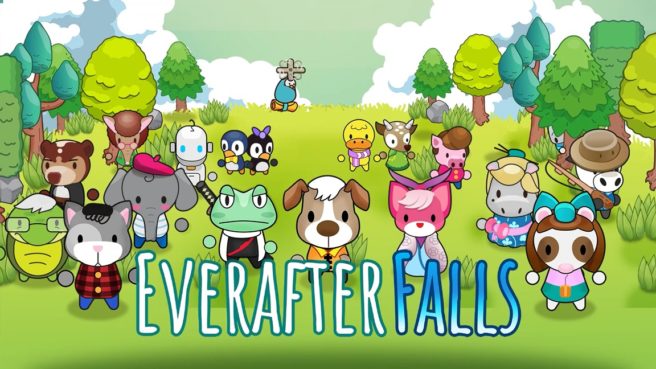 SquareHusky has announced Everafter Falls, a farm/life story-driven adventure RPG, which is inspired by Stardew Valley and Animal Crossing. It's currently planned for release on Switch.
Here's an overview of the game, along with a trailer:
You die on Earth in a freak accident and find yourself awake on Everafter Falls.

Experience this adventure alone or with someone else through split screen co-op.

With a unique card progression system, gain new abilities and upgrades by acquiring and eating Cards (of course, common knowledge dictates the only way to absorb powers from cards is through consumption of said card).

Various drones will help you automate your farm, and provide support with additional inventory slots or fire power.

Your pet can help you dig, water and fight, plus learn other abilities as you progress.

Customize and Decorate the town and Your Home.

Plus more features to be announced.
Everafter Falls still has quite a bit of development left, which perhaps isn't surprising given that it's being made by a single developer. We won't be seeing it until 2021 / 20222.
Thanks to Jake for the tip.
Leave a Reply