Farming exploration game Clouzy! in the works for Switch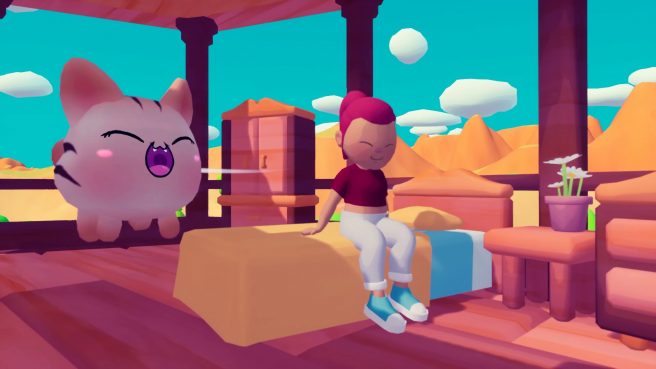 The farming exploration game Clouzy! will be made for Switch, publisher Freedom Games and developer Tinymoon confirmed today. It will launch sometime in 2022.
Clouzy! is a daycare dedicated to clouds. Players will need to learn about the clouds' tastes and preferences to cook the right meals for them, figure out their preferences for playing, and ensure that storms don't brew on the horizon. Playing with the clouds is even possible as well.
Exploration of the world is also a factor, as players can go for a simple stroll or be on the lookout for ingredients that are needed to make food. When not taking care of clouds, players can solve puzzles, restore towering structures, find hidden surprises, and more. A companion will also keep them company on their journey.
Here's a trailer providing a closer look at Clouzy! in action:
Clouzy! will be offered digitally for Switch as an eShop download. Stay tuned for additional news about the game, including a final release date on Nintendo's console. English, French, Italian, German, Spanish, Japanese, Korean, Brazilian Portuguese, and Simplified Chinese language options will be supported.
You can access the official website that Tinymoon set up here.
Source: Freedom Games PR
Leave a Reply