fault – StP – LIGHTKRAVTE releasing on Switch in September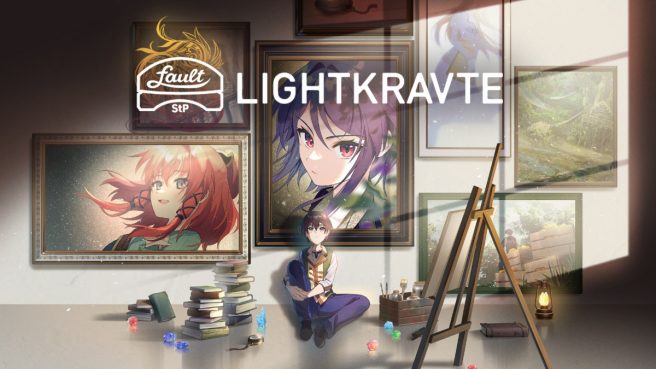 Today, publisher Phoenixx and developer Alice in Dissonance confirmed that they're putting fault – StP – LIGHTKRAVTE on Switch. The visual novel will be ready to go on September 15, 2022.
Here's an overview of the game, as shared by Phoenixx:
Born on a fairly successful fruit farm, Khaji refuses to follow in his family's footsteps and dreams of becoming an accomplished artist against his father's wishes. But the Kingdom of Rughzenheide asks each young adult to choose their future professional paths for life, and it turns out Khaji struggles with his chosen career: his heart is there, but his artistic talents are lacking.

Khaji's trials and tribulations lead him to meet interesting characters, and he becomes embroiled in a world of magic. Shocking revelations lead him to question everything he knew about the world around him. His story intersects with characters introduced in fault – milestone one and fault – milestone two side: above, such as a young Ritona before she became Royal Guardian.

Those unfamiliar with the fault series can dive right in with fault – StP – LIGHTKRAVTE, as the game features a standalone story that newcomers can enjoy. Use the dictionary to learn the ins and outs of referenced events and terminologies of magical science introduced throughout the plot. Meanwhile, the story features plenty of easter eggs for long-time fans, and a new perspective on beloved characters, all setting up for the highly anticipated fault – milestone two side: below, currently in development.
Alice in Dissonance director Munisix said: "We were heartened by the response to fault – StP – LIGHTKRAVTE after its PC release earlier this year from both our longtime fans and newcomers. I know Switch fans are still catching up on the series, and Sept. 18 is the perfect time to get started if you haven't already!"
You can find a trailer for the game below.
fault – StP – LIGHTKRAVTE will cost $17.99 on the Switch eShop. fault – milestone one and fault – milestone two side: above are also up on the digital store now.
Source: Phoenixx PR
Leave a Reply