Fight of Gods teased for Switch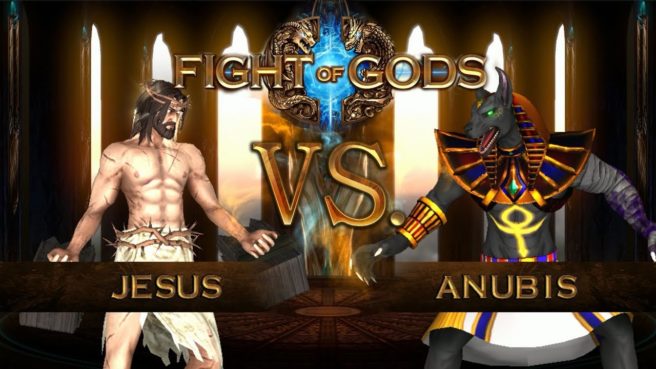 Japanese publisher Cosen doesn't have any plans for April Fools' Day, but the Japanese games publisher is having some fun with fans. What we ultimately have is what looks to be a tease for Fight of Gods on Switch.
Earlier today, Cosen tweeted out the following image: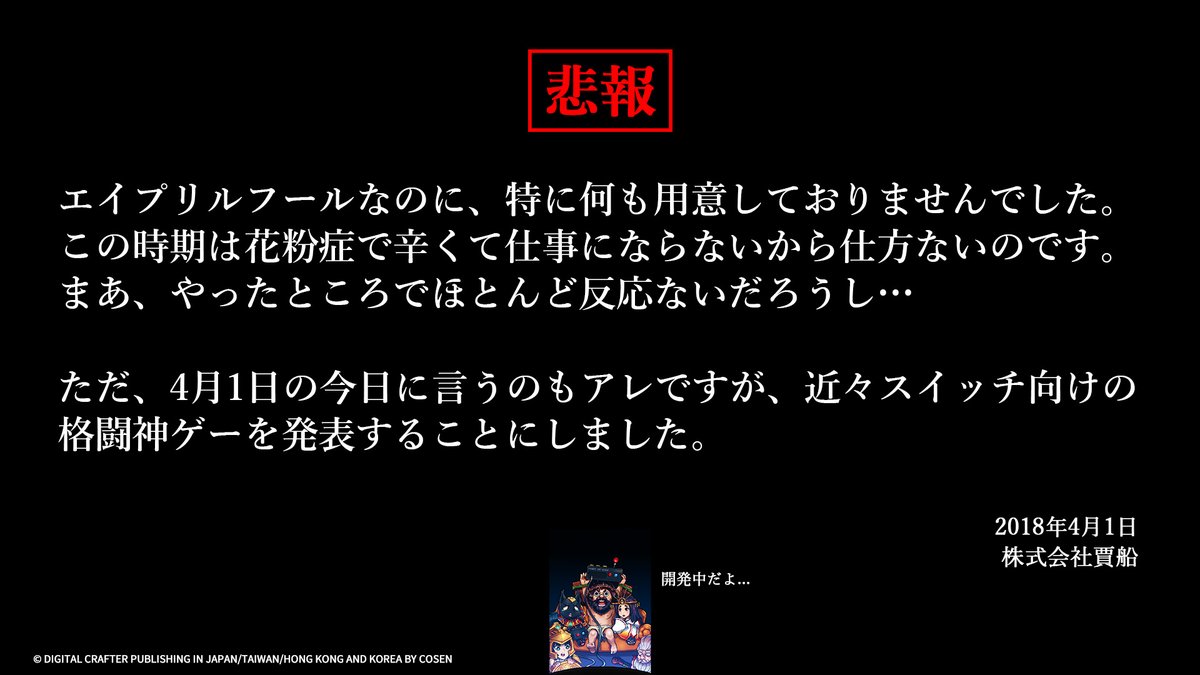 This is notable because of the art that's used while also mentioning Switch. See the thumbnail at the bottom? It's basically the same as what was posted by the Fight of Gods Twitter account a few months ago:
A big shout out to the #CEOtaku crew today! Wish we were there! #FIGHTOFGODS pic.twitter.com/WaAIjKZg1S

— Fight Of Gods (@FightOfGods) September 23, 2017
Fight of Gods producer Ken Wei also took notice:
Wait, that image look super familiar LOL https://t.co/iB0ELEbm8M

— Ken Wei (@CrafterKenWei) April 1, 2018
Fight of Gods is currently in Steam Early Access. The fighter features Buddha, Moses Zeus, Odin, and… even Jesus.
Here's some additional information and a trailer:
Your prayers have been answered! For the first time ever, gods, holy spirits and mythological characters from around the globe and throughout history will clash in an explosive 2D fighter where the entire world is at stake! Who will emerge victorious from the most destructive combat tournament the universe has ever witnessed?

Features

– An unparalleled roster: Juggernauts from religion and mythology collide in battles filled with ancient magic and divine powers. Unleash the full might of Jesus, Buddha, Moses Zeus, Odin and many more in a struggle for existence itself!
– Legendary stages: A tournament as epic as this could only take place in the most iconic environments ever seen. Trade punches atop Mount Olympus and call upon the heavens for otherworldly powers as you tussle in the Garden Of Eden.
– Strategic combat: Immerse yourself in a four-button fighting system with tremendous depth. Counter each god's unique attributes with throws, anti-air attacks and special moves.
– Training mode: New to fighters? Hone your skills in the bespoke practice area to become the greatest god of the arena!
– Pick who's next!: Jump onto our Community Hub and tell us which gods we should include in future updates!
Thanks to m_t for the tip.
Leave a Reply