Figment 2: Creed Valley confirmed for Switch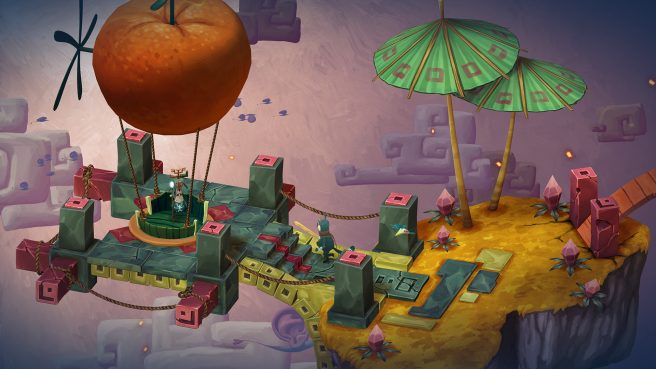 Bedtime Digital Games is bringing Figment 2: Creed Valley to Switch, the studio confirmed during the Indie World Showcase today. It will launch in February 2022.
Here's some information about the title:
Figment 2: Creed Valley is an action-adventure game set in the human mind. Nightmares are spreading chaos and have overrun once-peaceful lands. Join Dusty, The Mind's courage, as you make your way through puzzles, musical boss fights and unique environments. Face your fears head-on.

Nightmares have shattered the Moral Compass, making The Mind unable to function properly. Dusty and his ever-optimistic sidekick, Piper, must travel to Creed Valley, where The Mind's ideals are formed to restore peace. A journey filled with musical showdowns and mind-bending puzzles awaits.

Nightmares have their own theme songs, shining light on why they have appeared.
Dodge and weave as they taunt you.

Chat with The Mind's ever-changing opinions and tune in to the world's rhythm.

Explore The Mind's two fundamental states: Open-minded and Closed-minded. Switch between states and adapt to the shifting environment to move forward.

Prove your mental and physical strength through mind-bending puzzles and fights timed to the soundtrack.

Joy, sadness and everything in between. Figment 2: Creed Valley draws from emotional experiences that affect us all.
Face stress, anxiety and the fear of the dark in a musical and surreal universe.
Grab your sword and restore the light that once was.
Figment 2: Creed Valley will be sold digitally for Switch via the eShop. A demo goes live on the store today.
Leave a Reply