Final Soldier, Soldier Blade hitting the North American Wii U Virtual Console tomorrow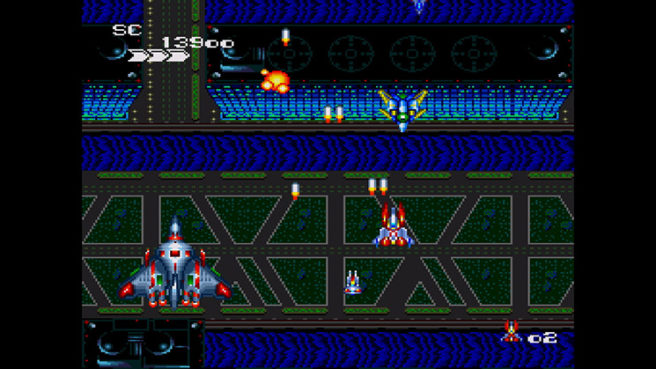 Two more games from the TurboGrafx-16 lineup are joining the North American Wii U Virtual Console tomorrow. Nintendo's website lists Final Soldier and Soldier Blade for release tomorrow.
We have the following overview of Final Soldier:
In the 23rd century, invaders from the future suddenly attack Earth. Controlling a fighter created by the world's scientists, you rise to meet the enemy. Collect power-up units, such as LASER, E-BEAM, FIRE, and MISSILE, and then equip them in Options to launch a variety of attacks. For each of these weapons, you can freely select from three different types in SET-UP. Anticipate enemies' strikes and deftly switch between weapons to defeat the invaders! In addition to NORMAL GAME, there are also 2 MINUTE GAME and 5 MINUTE GAME score-attack modes. The most perfect blend and balance of any game in the series, Final Soldier is a title you don't want to miss.
And Soldier Blade:
You're an SIA (Special Interception Airforce) pilot flying the heavy assault fighter, "Soldier Blade". Face the Zeograd invasion force with weapon attacks that change each time you grab a power-up item. You can unleash 3 different kinds of attack depending on the color of the power-up item. New features, such as the "Gunbody" option for avoiding enemy attacks and the "Burst Out" system (which has a different effect depending on your power-up level), add a strategic element which requires you to make snap decisions about which items to grab and when to use special attacks. Awesome boss battles await you at the end of each operation! Play in "CHALLENGE" mode and try to get as many points as you can in a limited amount of time. With all these great features, things are sure to heat up!
Final Soldier and Soldier Blade will cost $5.99 each.
Leave a Reply