Fire Emblem Heroes: New Power 1 & 2 Summoning Focuses now live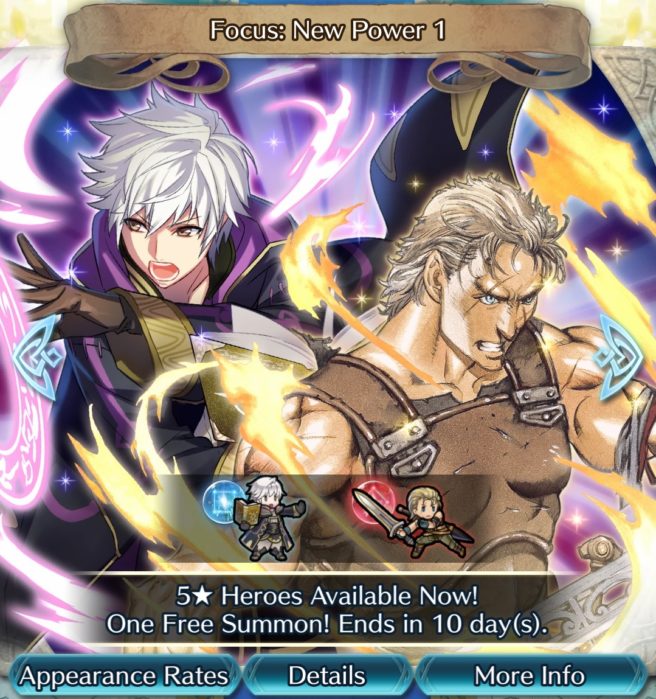 Two new Summoning Focuses are now live in Fire Emblem Heroes, themed "New Power 1" and "New Power 2".
These sets include heroes who recently got new weapon skills as part of the latest software update. This includes Robin (High Deliverer) and Ogma (Loyal Blade) in New Power 1, and Palla (Eldest Whitewing), Est (Junior Whitewing), and Catria (Middle Whitewing) as part of New Power 2.
These Summoning Focuses are expected to last until December 23rd.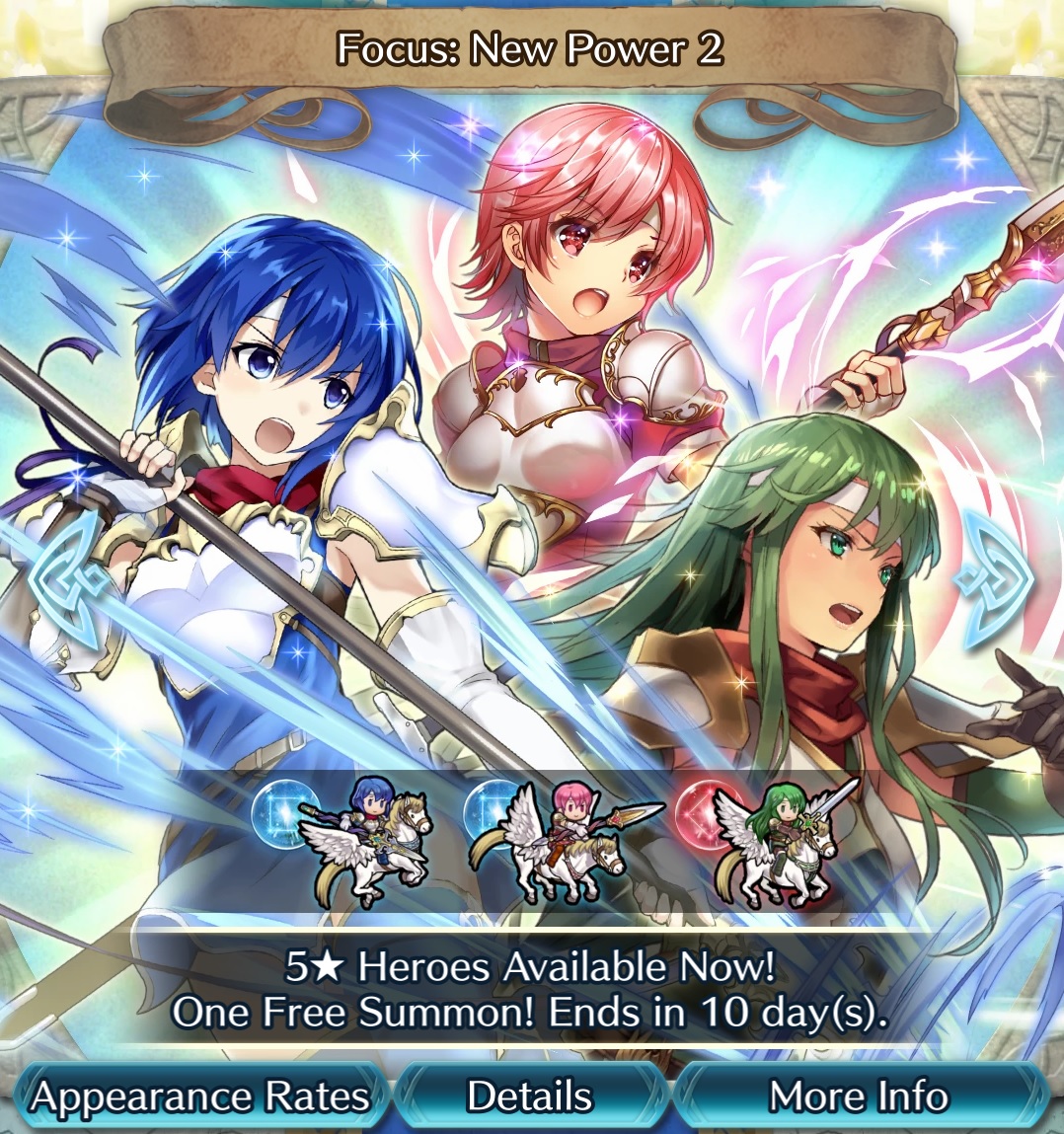 Leave a Reply