Fire Emblem Heroes – Tempest Trials+ #9, two new Summoning Focuses now live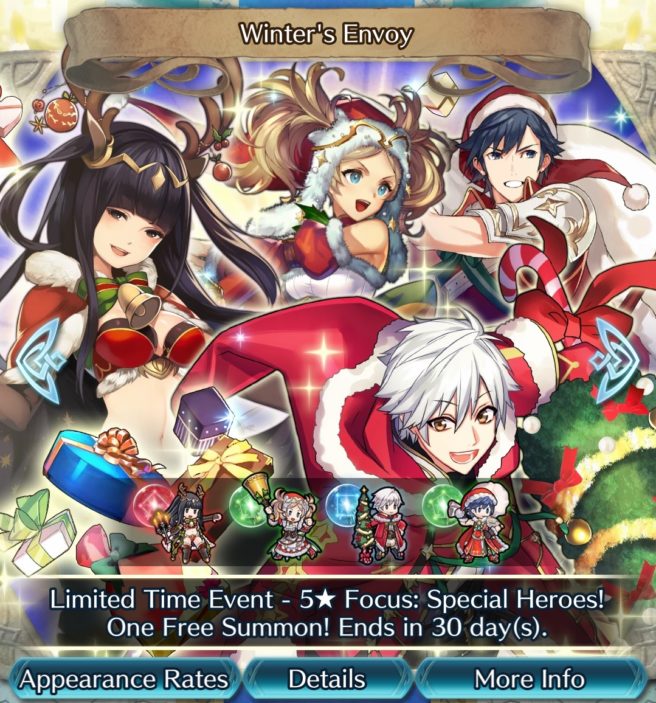 To coincide with the launch of the Gifts of Winter Summoning Focus and Paralogue maps, the 9th Tempest Trials+ event and a separate Summoning Focus of old Christmas themed heroes is now live in Fire Emblem Heroes.
Titled as "Life is But Fleeting", players will have a chance to participate and earn rewards up to December 28th. Included in these rewards are 4 and 5 star variations of the exclusive new hero, Cecilia (Festive Instructor).
In addition, the Summoning Focus of returning characters is titled "Winter's Envoy" and includes characters Tharja ("Normal Girl"), Robin (Festive Tactician), Chrom (Gifted Leader), and Lissa (Pure Joy).
The bonus heroes for the latest Tempest Trials+ event are shown below.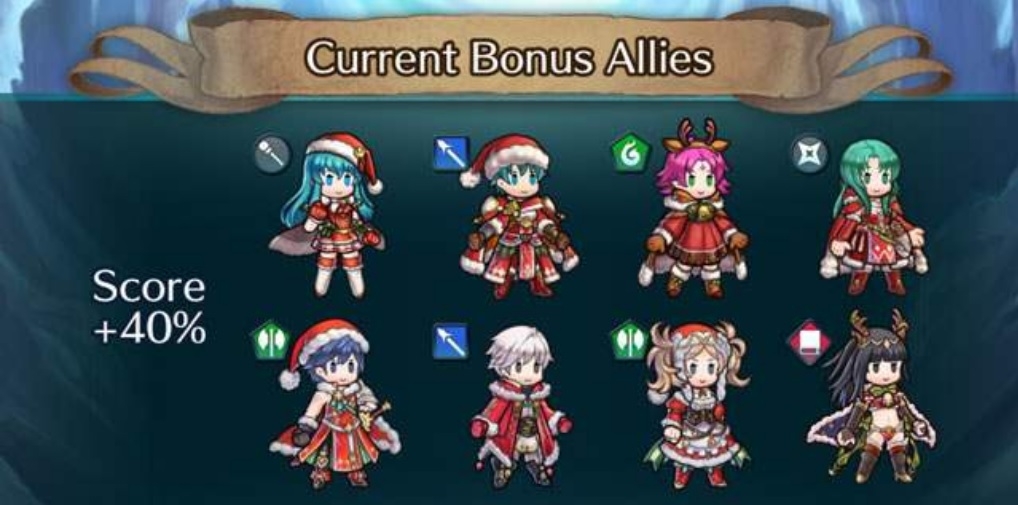 Leave a Reply