Potential first NBA Jam screenshot, logo
Update: Strangely, the picture was replaced with the cover art for the upcoming issue. It's possible that the image was not supposed to be seen yet, or it's not an actual representation of the game. If need be, we may have to take down the shot included in this post.
In the upcoming issue of Nintendo Power, the magazine features an exclusive first look at NBA Jam for Wii, which was officially announced today. While much of the game is still shrouded in mystery, the eight-page article present in issue 251 will have some of the first gameplay details. The magazine should hit newsstands and mailboxes soon, but until then, you can take a look at the title's logo and get a first look at how the game will look above.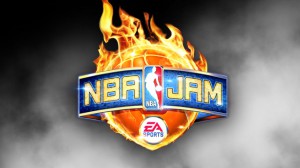 Leave a Reply