First-person horror game Underworld Dreams: The False King announced for Switch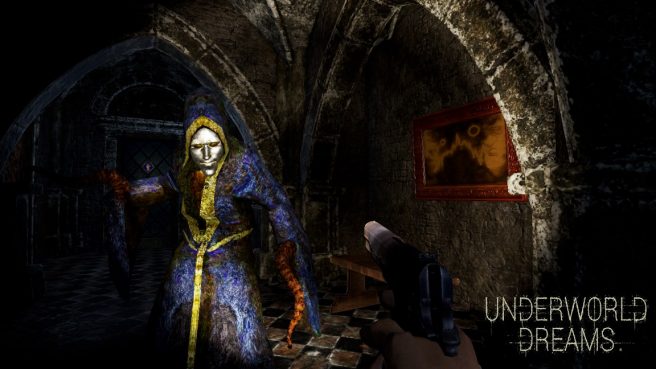 Publisher Skystone Games and developer Drop of Pixel have announced that Underworld Dreams: The False King, a first-person horror game, is coming to Switch. It will be available sometime this spring.
According to Skystone, The False King is the first game in the forthcoming horror anthology series Underworld Dreams. The title, which is based on the works of HP Lovecraft (and Robert W. Chambers' The King in Yellow), takes place in the 1980s and "tells the story of a man who has tracked down his missing brother to a seemingly abandoned building that hides something much more sinister behind its decrepit walls."
More information can be found below.
Built from the ground up for the Nintendo Switch, Underworld Dreams draws upon the roots of the horror gaming genre. Prepare to dig into the mysteries of the occult and solve puzzles while constantly looking over your shoulder. Ancient forces are at work in this abandoned church, and only you can unlock the secrets of what doom is to come. Ammo and health are limited, there's no telling what enemies you'll face.

Key Features

– Solve puzzles to discover the fate of your brother, the dark designs of a cursed relic, and fight ancient and forbidden horrors. Your sanity will be tested as you untwist the riddles of an evil older than humanity itself.
– Every bullet counts as you must measure resources against the haunting doom.
– Old school terror is built around an immersive and fully detailed environment. The False King brings in a dark narrative mixing psychological and cosmic horror.
– Explore the world of psychological horror created by H.P. Lovecraft and based on "The King in Yellow" by Robert W. Chambers.
Here's a trailer for Underworld Dreams: The False King:
Underworld Dreams: The False King will arrive on Switch on the eShop. Stay tuned for an exact release date.
Source: Skystone Games PR
Leave a Reply