Flippin Kaktus, a "brutal action-driven vendetta", coming to Switch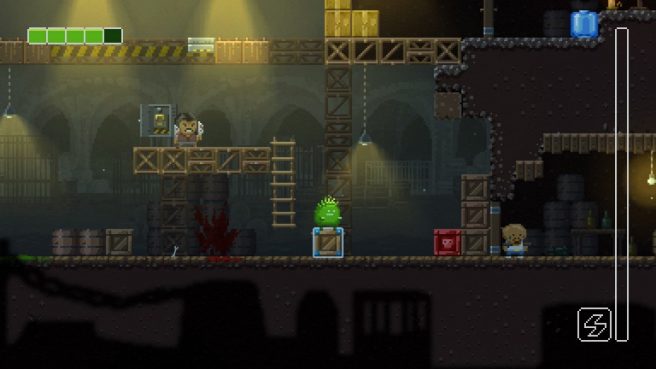 Publisher No Gravity Games and developer Rage++ have confirmed that Flippin Kaktus, a "brutal action-driven vendetta", is in the works for Switch. The title will release on May 12, 2022.
Flippin Kaktus is an adventure game at its core, though there are plenty of platforming elements as well. The game stars a "spiky hero with the thorny past" who goes on a journey to save his foster family after a drug cartel raids his home.
Here's a rundown of the different features that are included:
– Break BAD: When you fight against the vicious raiders, the end justifies the extreme. Switch Kaktus into a rage mode with tequila and adrenaline-pumping substances to annihilate the thugs.
– Or keep a COOL head: Strategize and challenge your reflexes: dodge bullets, equip various armor, set ambushes and make use of the interactive environment to sabotage the enemies. Forklift lowrider? It's on!
– In ADDICTIVE gameplay: Never get bored with endless tactical possibilities (and explosions)! Excel in action by mixing stealth and dexterity with rage-fueled killing sprees to dominate your enemies.
Sending NOSTALGIC vibes…
– 11 unique locations with memorable design and hand-crafted levels inspired by Latin-American aesthetics, classic retro games and critically acclaimed VHS action flicks.
– …and rockin' HARD: Enjoy authentic rockin' fusion with mariachi and synthwave, explore artist-taylored graphic novel and connect all the dots in this captivating desperado odyssey.
A trailer for Flippin Kaktus can be found below.
Flippin Kaktus will be sold digitally for Switch as an eShop download. Access the official site here.
Leave a Reply