Foretales confirmed for physical release on Switch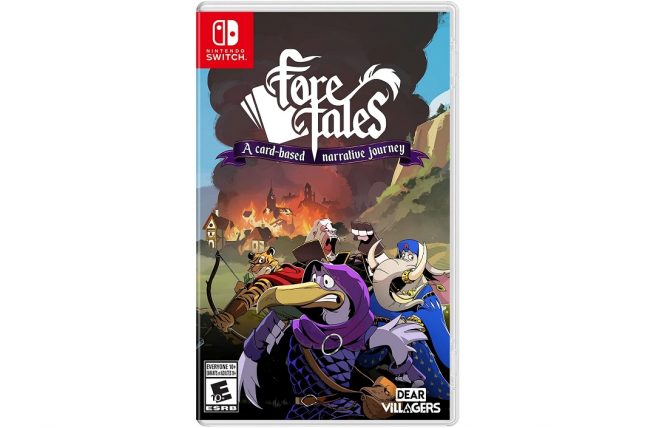 A physical version of Foretales is planned on Switch, according to retailer listings.
Foretales was announced for Switch in March of this year and came out in September. But thus far, it has only been sold as a digital title on the eShop.
Below is an overview of the game with more details:
Foretales offers a unique take on the adventure genre, with a multitude of playstyles and story paths through which you can save the world… or bring about its end. Set in the rich and strange world of the Harde Republic, unravel the mysteries of the Nymphants and discover the macabre plans of a nefarious Cult. Make allies, assemble your party, fight in turn-based card combat, stealth or talk your way to forge your destiny.
The stakes are high and every choice matters, what path will you take?

A terrible curse is ravaging the realm and the only one who can stop it is a small-time thief named Volepain.
The Weaver entrusted the instruments of creation to her children, the Nymphants. The Weaver put in the hands of her children the fate of the world's creation and stability. The instruments of creation have the power to create and destroy the many worlds of Foretales.

Discover the true goals of the Nymphants and the Cult or embrace the Maelstorm for eternity!

Foretales tells the story of a world doomed by a dark prophecy. With the clock ticking on the apocalypse, it's up to you to decide how to use what little time is left. If you want to find the path to salvation, you'll need to decide what's best for you and your companions!
You can pre-order the physical version of Foretales on Switch here. Based on what's listed there, we can expect it to be available on November 15, 2022.
---
Nintendo Everything is a participant in the Amazon, Best Buy, and GameStop affiliate programs. The website may receive a partial commission through orders placed with these retailers.
Leave a Reply