Fuga: Melodies of Steel 2 announced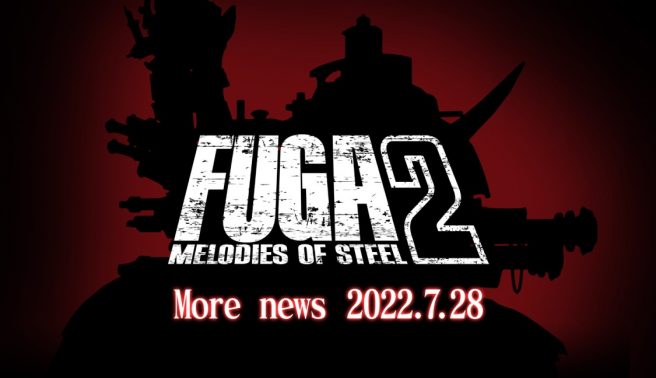 CyberConnect2 has just officially announced Fuga: Melodies of Steel 2. Specifics have not yet been provided, however.
The original Fuga: Melodies of Steel released on Switch in July 2021. The RPG has players placing children, each with their own unique characteristics and skills, at different gun turrets in a tank to fight against the enemy.
While we're waiting to hear more about Fuga: Melodies of Steel 2, the good news is that we're not too far away from another update. CyberConnect2 has confirmed that additional information will follow on July 28, 2022. Switch will likely be supported given how the first title is currently available on the eShop.
We'll also mention that CyberConnect2 is planning the "Fuga: Melodies of Steel 1st Anniversary Special Broadcast", which is set for July 28. The company will discuss its experience with self-publishing for the first time and the anniversary of the original title. Executive producer Hiroshi Matsuyama and producer Tetsuya Murakami will both be on hand.
Here's where you can watch the event:
You can access the teaser website for the game here. We'll report back when more details are shared.
Leave a Reply