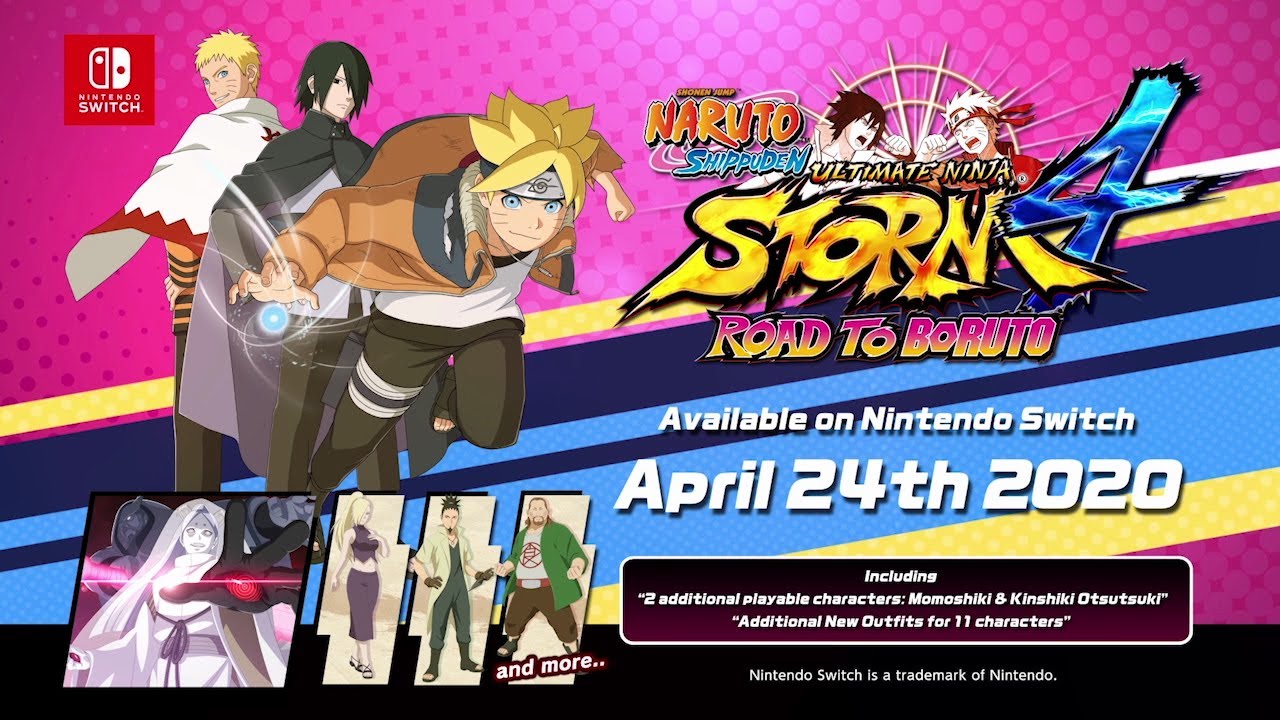 Following the recent announcement for Japan, we have some news regarding Naruto Shippuden: Ultimate Ninja Storm 4 Road to Boruto in the west. The action game and arena fighter launches in North America and Europe on April 24, 2020, Bandai Namco has confirmed.
Here's an English trailer: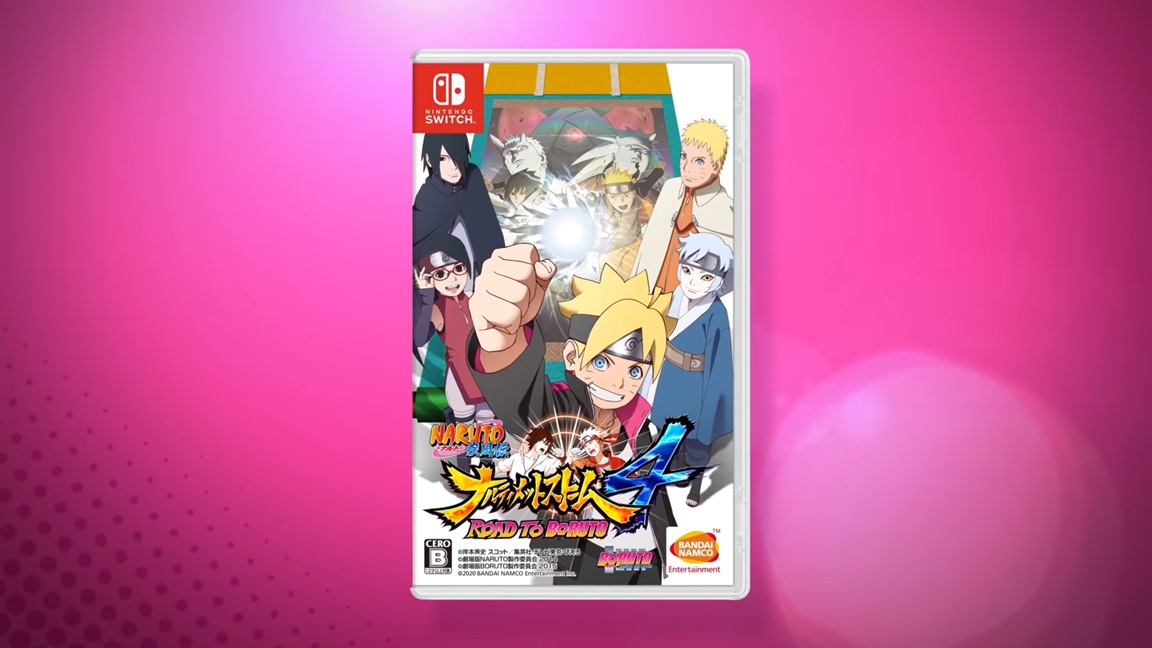 Bandai Namco uploaded a new trailer today for Naruto Shippuden: Ultimate Ninja Storm 4 Road to Boruto. It's centered around the "Next Generations" update pack, which features Momoshiki Otsutsuki and Kinshiki Otsutsuki as well as new costumes for Ino Yamanaka, Shikamaru Nara, Choji Akimichi, and more. All of the DLC will be included in the Switch release next April.
Here's the trailer: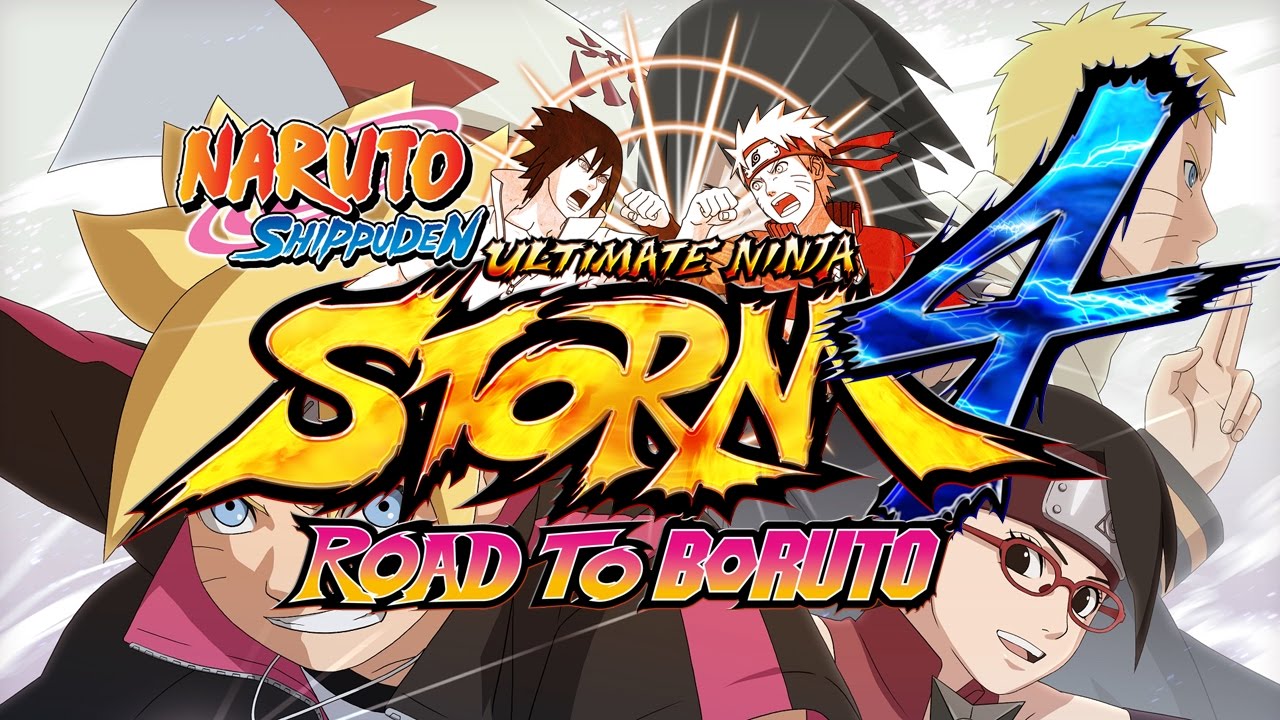 In October, developer CyberConnect2 somewhat hinted at the possibility of Naruto Shippuden: Ultimate Ninja Storm 4 coming to Nintendo Switch. Now, that possibility has become a reality: the latest issue of Weekly Jump has revealed that Naruto Shippuden: Ultimate Ninja Storm 4 Road to Boruto (an updated re-release) will be released on Nintendo Switch on April 23, 2020. So far, only a release in Japan has been confirmed, but a Western release is fairly likely.
The Switch version is also getting some new downloadable content alongside the other versions of the game: two new characters will be playable in Momoshiki and Kinshiki and there will also be new Boruto-era costumes for eleven characters.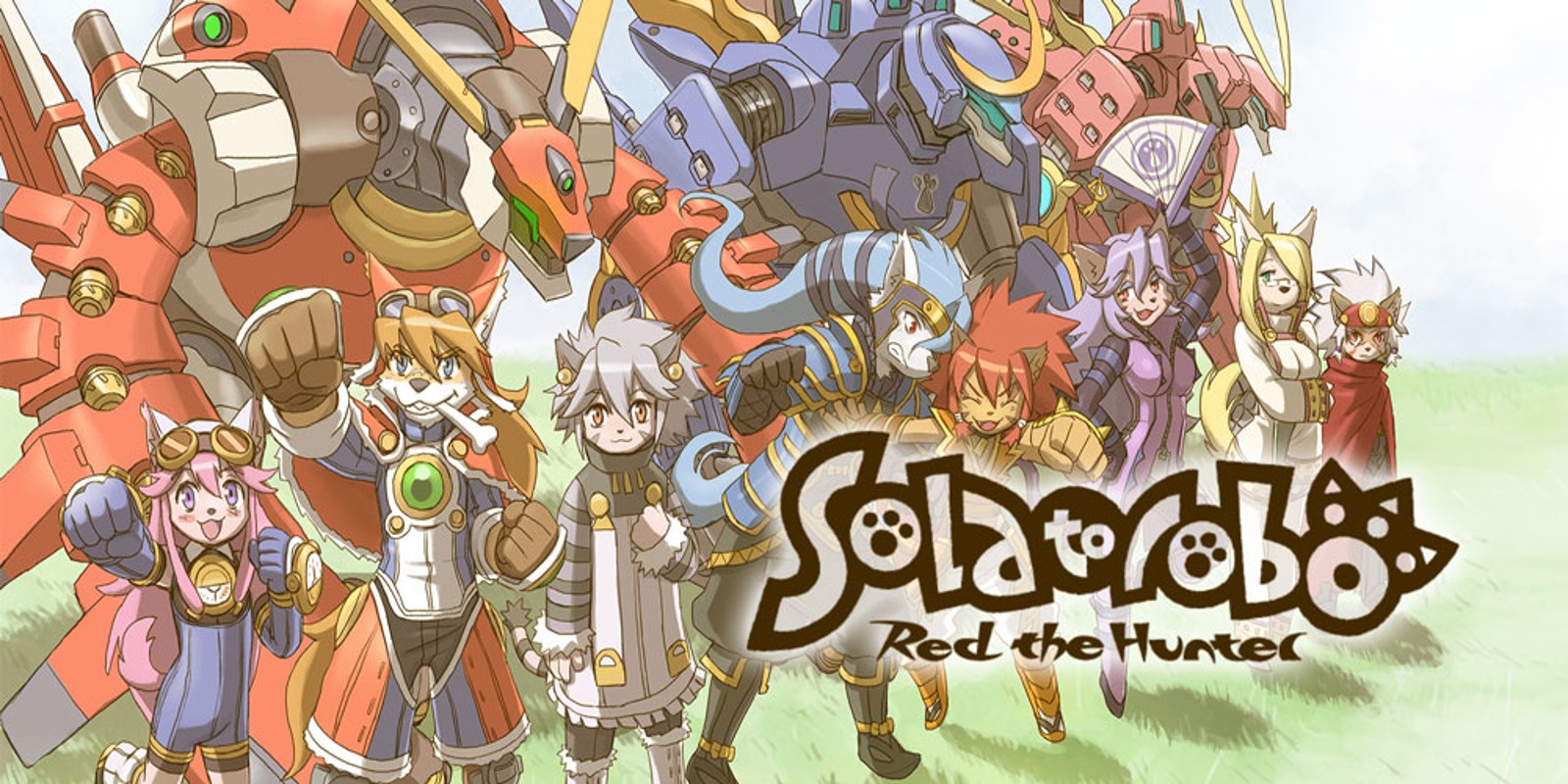 Some gamers may remember Solatorobo: Red the Hunter. The cult classic action-RPG was made by CyberConnect2, and released on DS about a decade ago. It was a part of the studio's Little Tail Bronx series.
During a fan Q&A a little while back, CyberConnect2 boss Hiroshi Matsuyama addressed the possibility of a remake. Here's what he had to say about the subject: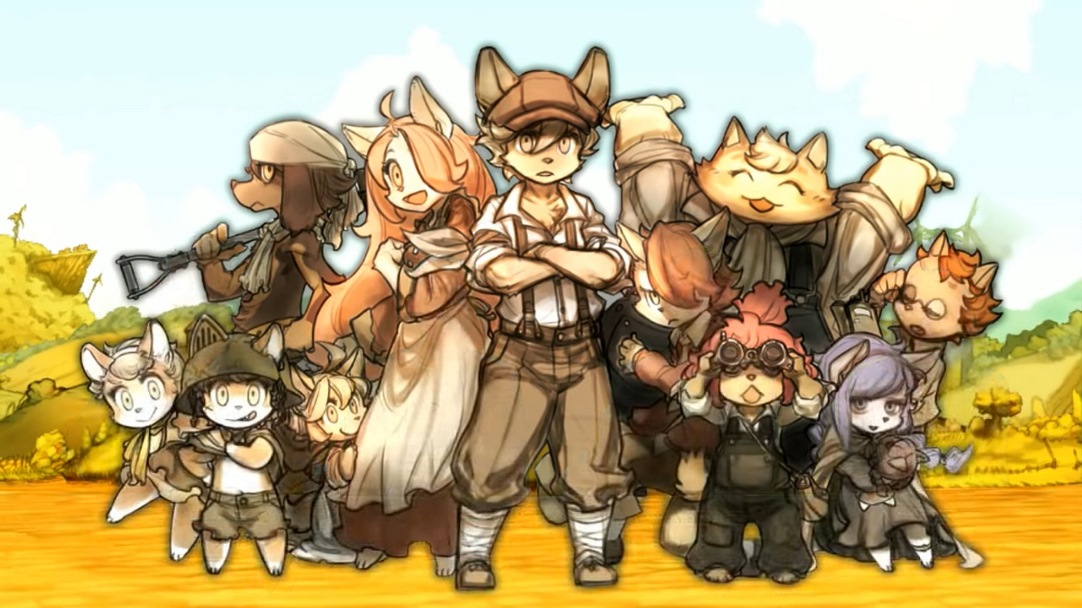 When Fuga: Melodies of Steel launches on Switch in early 2020, it won't be a digital-only title on the eShop. CyberConnect 2 president Hiroshi Matsuyama confirmed in a Q&A video that a physical version is in the works as well for the strategy RPG.
Matsuyama noted that the company is "currently discussing with potential partners to find the best match" on the production of a physical version. There are plans to offer boxed copies "for all countries and regions".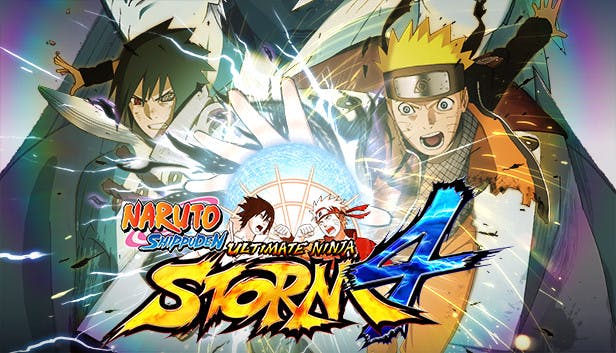 The Naruto Shippuden: Ultimate Ninja Storm trilogy is available on Nintendo Switch, however the latest game in the series, Naruto Shippuden: Ultimate Ninja Storm 4 currently isn't. The CEO of developer CyberConnect2, Hiroshi Matsuyama, was asked about the possibility of Ultimate Ninja Storm 4 being ported to Nintendo Switch in a Q&A video published on CyberConnect2's Youtube channel. He stated that it's a possibility to bring Ninja Storm 4 over as well, however fans would have to request it from Bandai Namco, the publisher.
You can watch the video yourself here: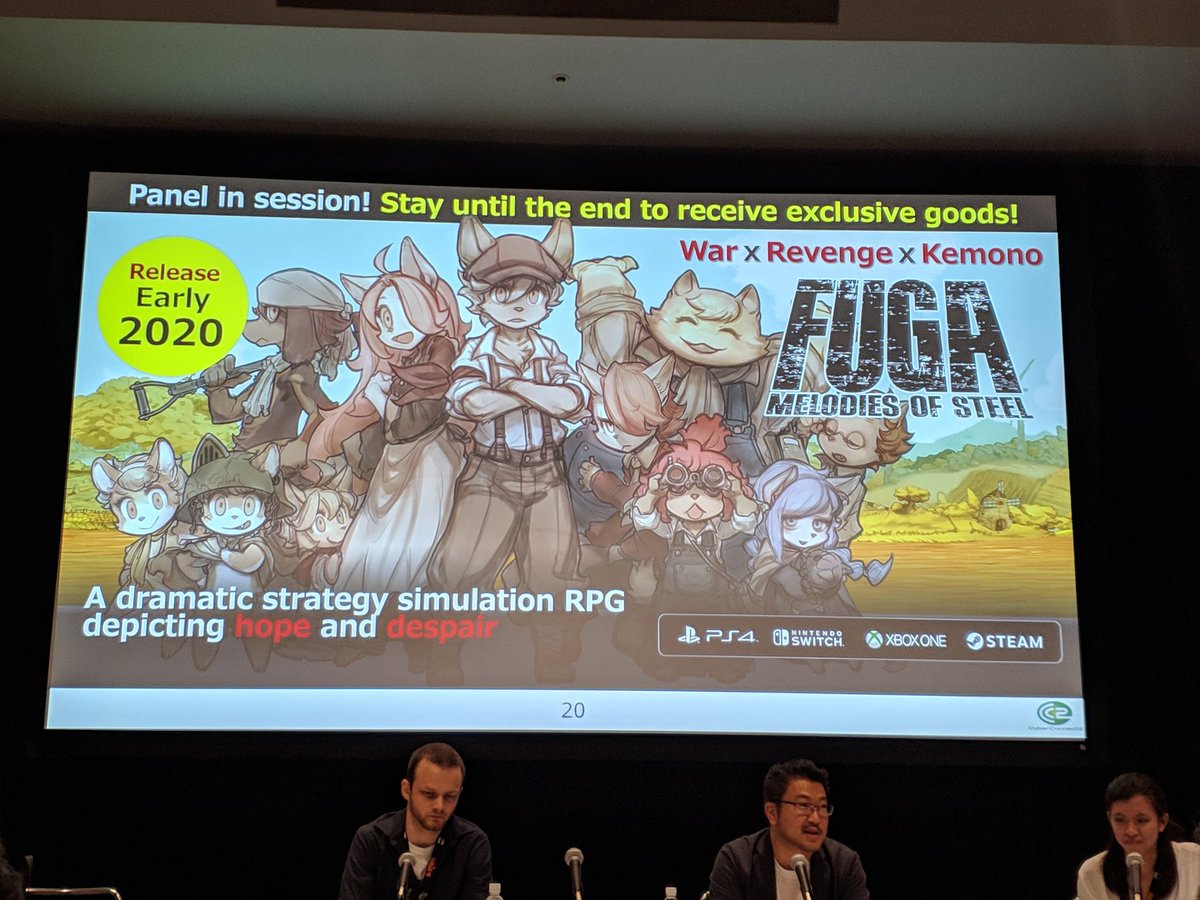 Fuga will no longer be making its original fall 2019 release window. At Anime Expo 2019, developer CyberConnect2 confirmed that the Little Tail Bronx successor will now launch in 2020.
Fuga also has a final name. With its added subtitle, it will be known as Fuga: Melodies of Steel.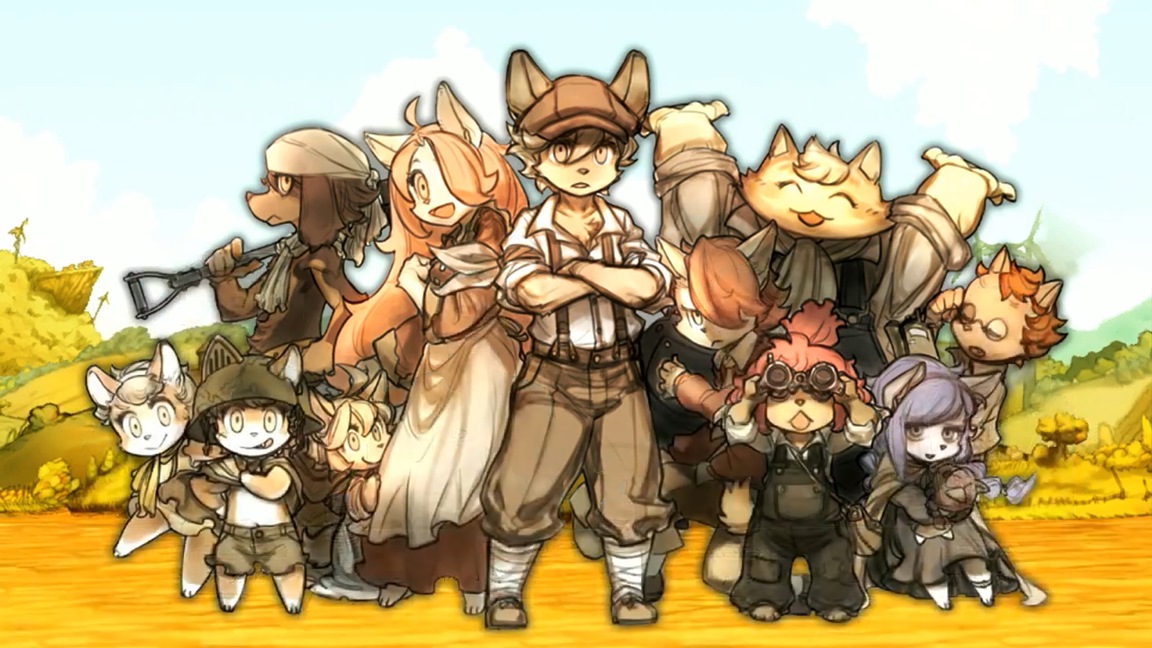 During a Famitsu live stream today, CyberConnect2 showed off the first footage for its strategy RPG and Little Bronx Tail followup Fugue on the Battlefield. You can view the full recording below.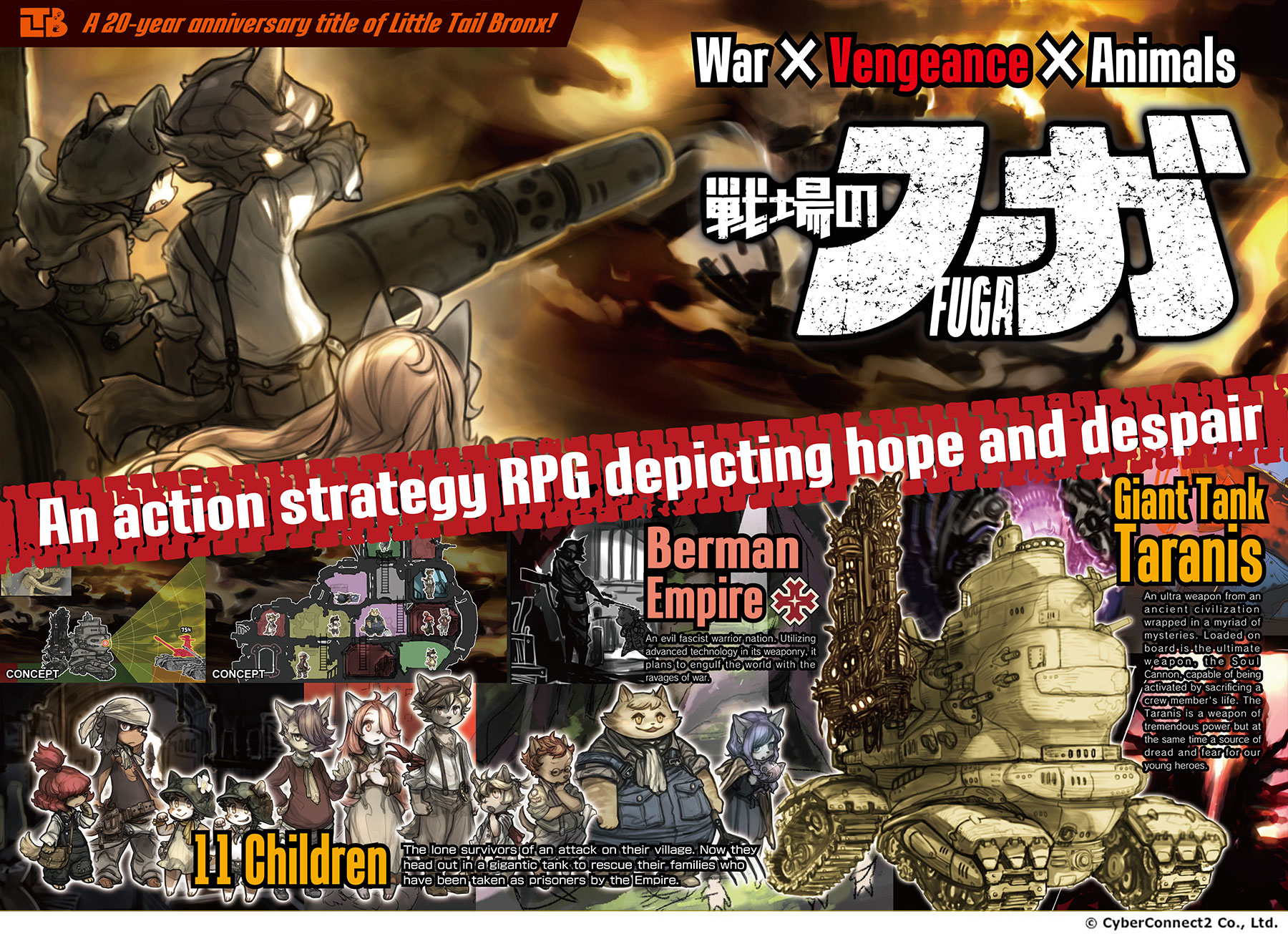 CyberConnect2's Little Tail Bronx followup Fugue on the Battlefield was originally planned for this summer. However, it has now been confirmed that the game has been pushed back and will launch sometime during the fall instead.
CyberConnect2 hasn't delivered a whole lot of news on Fugue on the Battlefield as of late, but that should be changing soon. Famitsu will host a gameplay live stream with company president and CEO Hiroshi Matsuyama and director Johan Gerrit on March 25, which you can watch below. Matsuyama will also discuss CyberConnect2's "Next Plan" that covers the next ten years.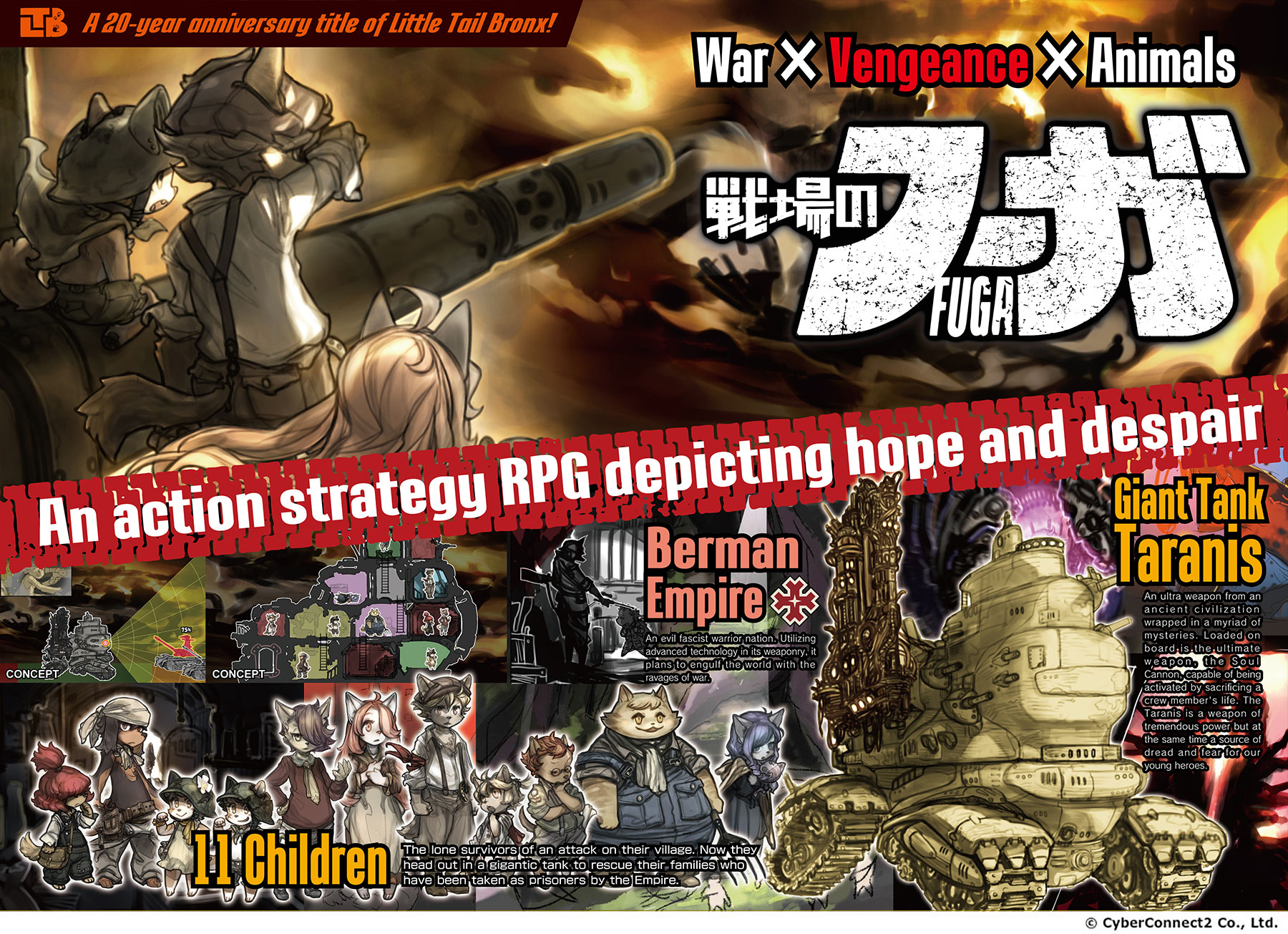 CyberConnect2 first started the Little Tail Bronx series with Tail Concerto on the PlayStation back in 1998. Then in 2010, Solatorobo: Red the Hunter came to DS. Fuga on the Battlefield will see the franchise return once again next summer.
Notice a pattern here? There's about a decade long wait in between titles. In an interview with Anime News Network, CyberConnect2 CEO Hiroshi Matsuyama explained why it takes so long for new games to be released, stating: