Futuristic retro action platformer Infinite: Beyond the Mind announced for Switch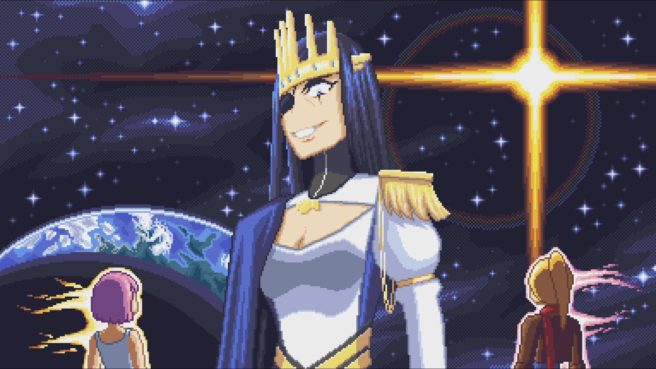 Developer Emilie Coyo and publisher Blowfish Studios have announced Infinite: Beyond the Mind, a futuristic retro action platformer. It will launch for Switch via the eShop in Q2 2020.
Here's an overview of Infinite: Beyond the Mind, along with a trailer:
Raised on battlefields in a world devastated by war, two women who share a bond over their special powers fall under the watchful eye of the tyrannical Beljantaur Kingdom. When one is abducted by Queen Evangelyn and her heavily armed forces, the other must spring into action and rescue her partner from captivity by any means necessary.

Battle as Tanya or Olga through 16 side-scrolling stages rife with enemy troops, platforming challenges, and intense boss fights. Perform acrobatic double jumps and dodges to elude oncoming fire and surmount environmental hazards while closing distance between enemies to cut them down in close combat. Harness the power of mounted gun emplacements to decimate Beljantaur battalions, call on allies to summon screen-clearing bombardments, and blast through waves of hostile gunships in genre-bending high-speed aerial shoot-'em-up sequences.

Call in the other half of the duo during Tanya or Olga's fight for freedom to turn the tide on their foes. With the press of a button, a second player can seamlessly join the fray, taking command of a flying robot companion kitted out with long-range weaponry. Rack up high scores by defeating adversaries, avoiding damage, and completing stages quickly.
Infinite: Beyond the Mind will cost $9.99 / €8.99 / £7.99 / $12.99 AUD on the Switch eShop. English and French language options will be supported.
Those attending PAX South 2020 can check out Infinite: Beyond the Mind at the Blowfish Studios booth (#12034) between January 17 and January 19.
Source: Blowfish Studios PR
Leave a Reply