G.I. Joe: Operation Blackout getting new "Gold Edition"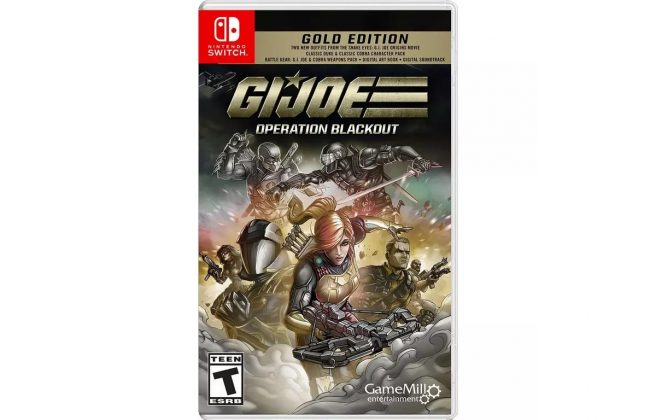 G.I. Joe: Operation Blackout, a team-based third-person shooter based on the classic franchise, first debuted on Switch last October. It's now about to receive a new release at retail with a "Gold Edition".
This new version appears to be largely the same as the original, but with some extra content. The full lineup of additions are as follows:
Duke and Cobra skins based on the 80's show
12 Weapon Skins -Cobra Gold and Joe Chrome
70 Page Digital art book with concept art, storyboards, model renders, and other works and commentary from the team.
Soundtrack with 21 full length music tracks from the game plus 9 bonus tracks from the 80's show.
NEWLY ADDED movie character Snake Eyes and Storm Shadow skins from the upcoming movie Snake Eyes: G.I. Joe Origins.
G.I. Joe: Operation Blackout will be a GameStop exclusive when it will launch on July 31. Pre-orders are open here.
---
Nintendo Everything is a participant in the Amazon affiliate program. The website may receive a partial commission through orders placed with this retailer.
Leave a Reply