Gamescom Awards 2018 winners announced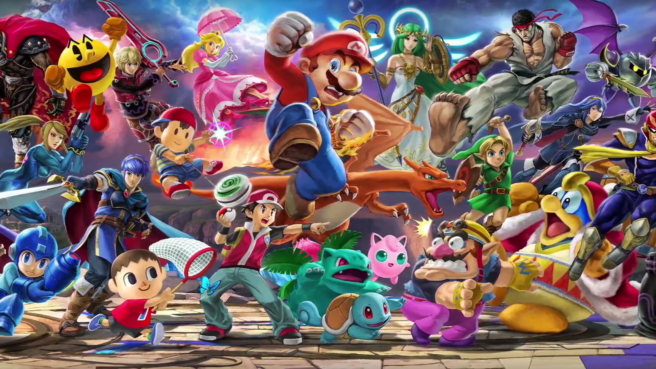 Gamescom 2018 has named all of the winners for this year's awards.
Nintendo tied with Microsoft and Koch Media with two wins. Smash Bros. Ultimate was selected as the best Switch game, and Super Mario Party also took home a prize under the "Best Family Game" category.
The full results are as follows:
Best Action Game
– Marvel's Spider-Man (Sony Interactive Entertainment)
– Metro Exodus (Deep Silver)
– Sekiro: Shadows Die Twice (Activision Blizzard)
Best Add-on/DLC
– Destiny 2: Forsaken (Activision Blizzard)
– State of Decay 2 Daybreak (Microsoft)
Best Casual Game
– Life is Strange 2 (Square Enix)
– Persona 5: Dancing in Starlight (Koch Media)
– Team Sonic Racing (Koch Media)
Best Family Game
– LEGO DC Super-Villains (Warner Bros. Entertainment)
– Life is Strange 2 (Square Enix)
– Super Mario Party (Nintendo)
Best Puzzle/Skill Game
– Astro Bot Rescue Mission (Sony Interactive Entertainment)
– Ori and the Will of the Wisps (Microsoft)
– Persona 5: Dancing in Starlight (Koch Media)
Best Racing Game
– F1 2018 (Koch Media/Codemasters)
– Forza Horizon 4 (Microsoft)
– Team Sonic Racing (Koch Media)
Best Role Playing Game
– Assassin's Creed Odyssey (Ubisoft)
– Divinity: Original Sin 2 – Definitive Edition (Bandai Namco Entertainment)
– Kingdom Hearts III (Square Enix)
Best Simulation Game
– Anno 1800 (Ubisoft)
– F1 2018 (Koch Media/Codemasters)
– Farming Simulator 19 (astragon Entertainment)
Best Social/Online Game
– Call of Duty: Black Ops 4 (Activision Blizzard)
– Dying Light Bad Blood (Techland)
– Rend (Frostkeep Studios)
Best Sports Game
– F1 2018 (Koch Media/Codemasters)
– FIFA 19 (Electronic Arts)
– PES 2019 (Konami)
Best Strategy Game
– Anno 1800 (Ubisoft)
– Divinity: Original Sin 2 – Definitive Edition (Bandai Namco Entertainment)
– Total War: Three Kingdoms (Koch Media)
Best Console Game Sony PlayStation 4
– Marvel's Spider-Man (Sony Interactive Entertainment)
– Assassin's Creed Odyssey (Ubisoft)
– Project Mephisto (working title)
Best Console Game Microsoft Xbox One
– Ori and the Will of the Wisps (Microsoft)
– Shadow of the Tomb Raider (Square Enix)
– Forza Horizon 4 (Microsoft)
Best Console Game Nintendo Switch
– LEGO DC Super-Villains (Warner Bros. Entertainment)
– Starlink – Battle for Atlas (Ubisoft)
– Super Smash Bros. Ultimate (Nintendo)
Best PC Game
– Anno 1800 (Ubisoft)
– Life is Strange 2 (Square Enix)
– Shadow of the Tomb Raider (Square Enix)
Best Mobile Game
– Hyperdrome (Travian Games)
– Shadowgun War Games (MADFINGER Games)
Leave a Reply