Gardening Mama 2: Forest Friends heading to North America in April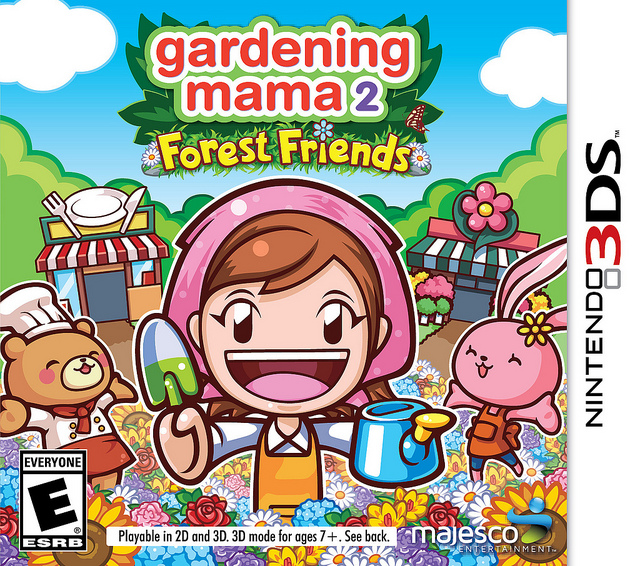 Majesco has announced Gardening Mama 2: Forest Friends for release in North America in April. The game features a new stylus-based experience that challenges players to grow 50 fresh flowers, fruits and vegetables her animal friends can sell in their woodland shops.
You can expect the following features from Gardening Mama 2:
Use the stylus as your master gardening tool to plant seeds, bulbs and saplings, then care for them with water and fertilizer.
Grow 50+ different types of plants including beautiful hydrangeas, juicy watermelons and sizzling hot peppers!
Nurture, harvest and deliver garden items to six different animal stores including: Bear's Restaurant, Rabbit's Flower Shop, Cat's Beauty Shop and Squirrel's Cake Shop. Fulfill their shop requests to earn garden points!
Trade points for items and decorations that let you create a one-of-a-kind, custom garden. Use shop tickets to purchase more flowers, fruits and vegetables to enlarge your garden and make it more productive.
Earn rewards such as new varieties of seeds, flower bulbs, and trees from your animal friends so you can expand your garden and they can grow their shops into bigger businesses that attract more customers.
New activities with multiple variations star Mama's friends and family featured throughout the Mama games. Sort, pick, clean, organize, mow, arrange, water, harvest and much more!
Keep your garden healthy by protecting your plants from viruses and bugs.
Customize and decorate your garden with 100+ items: fences, fountains, playground equipment, topiary, pergolas, sculptures, benches, pets and more. Even dress up Mama in fun new outfits!
Use Spot Pass to receive new garden backgrounds.
Source: Majesco Entertainment PR
Leave a Reply