Gear.Club Unlimited – no microtransactions, local multiplayer is in, performance, getting around analogue triggers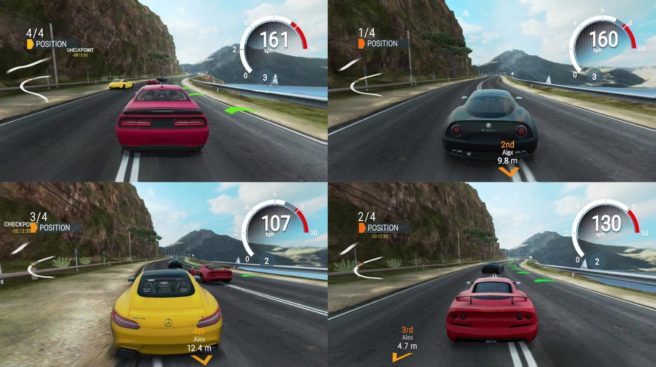 Gear.Club previously came to mobile devices. But on Switch, developer Eden Games is adding new features and making significant changes.
One thing you won't have to worry about are microtransactions. Eden Games CEO Pascal Clarysse confirmed the news to Redbull. Clarysse also said that the team is capitalizing on Switch's power "to deliver higher definition of graphics and visual effects." Local multiplayer is also in, allowing players to race at once with Joy-Con controllers.
Clarysse shared a bit of news about Gear.Club Unlimited's performance on Switch as well. The team is currently targeting 1080p resolution while docked and 720p in portable mode. Also, the game should run at a minimum of 30 frames per second.
Lastly, one thing to keep in mind is that Switch lacks analogue triggers. But in order to get past that, Eden Industries is "simulating analogue on the digital triggers by converting pressures through a software gauge that is progressive."
Leave a Reply