Ghost Trick: Phantom Detective Switch release date set for June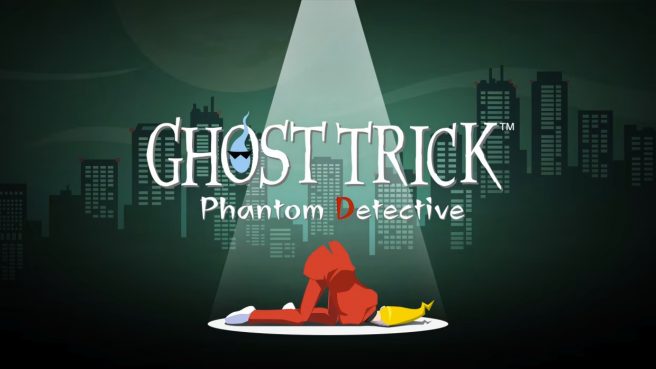 The Switch version of Ghost Trick: Phantom Detective now has a release date. It'll be out on June 30, 2023, Capcom just announced.
It wasn't long ago that Ghost Trick: Phantom Detective was announced for Switch as the news was shared during a Nintendo Direct last month. Capcom originally provided a vague 2023 release window.
Here's an overview of the game:
The puzzle-solving mystery adventure masterpiece returns!

Ghost Trick: Phantom Detective was created by Shu Takumi, the creator of the Ace Attorney series, and is now back in a long-requested HD remaster of the original 2010 release! Yasumasa Kitagawa, the popular composer who created the music for "The Great Ace Attorney Chronicles," has created a remastered 1-to-1 soundtrack for the entire game. Players can seamlessly switch between the original and remastered soundtracks. Additionally, new extra features such as the "Illustrations" and "Music" features have been added. Tonight, we rise from the dead!

A dark night. In a corner of town, our main character loses his life to a single bullet. Reawakening as a spirit, he realizes he has lost his memories along with his life.

"Who am I? Why was I killed? Who killed me? …And what is the meaning of these 'Powers of the Dead' I've been given?"

Tomorrow morning, his spirit will disappear. A unique clue-chasing story has begun! The first of those clues is a single female detective, who seems to have witnessed the murder…
Ghost Trick: Phantom Detective will cost $29.99 on the Switch eShop. Pre-order to receive bonus content, including four side banner backgrounds and two additional background music tracks.
Leave a Reply