Ghostbusters: Spirits Unleashed – Ecto Edition announced for Switch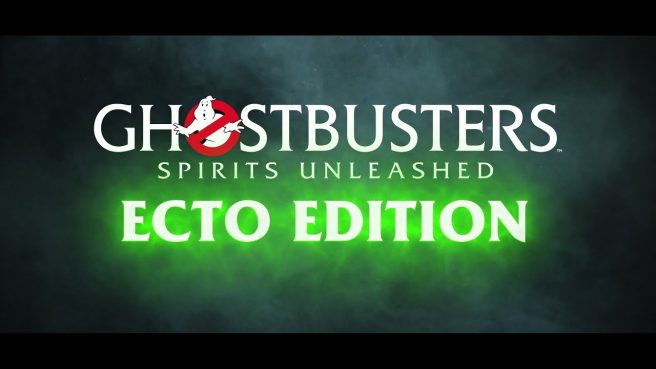 IllFonic today announced that Ghostbusters: Spirits Unleashed is heading to Switch with a new Ecto Edition. A release is planned for later in 2023.
Ghostbusters: Spirits Unleashed – Ecto Edition is an asymmetrical multiplayer title. The Switch version will run at a dynamic resolution from a range of 720 (handheld mode) to 1080p at the maximum. The frame rate clocks in at 30 FPS.
Here's an overview of the game:
In Ghostbusters: Spirits Unleashed, Ray Stantz and Winston Zeddemore open the Firehouse to you and the next generation of Ghostbusters. This asymmetrical game of hide and seek is a four-versus-one setup where players will either play as part of a team of new Ghostbusters or a Ghost. This title not only allows players to enjoy the game solo or with up to four friends, but also features an online and offline single-player mode available in the form of AI-assisted play. Most importantly, the more you play, the more the story will unfold (with cutscenes). Those already playing will be excited to hear that this story will be expanded in the Ecto Edition coming later this year. Whether haunting or hunting, the game is easy to learn and fun to master!
IllFonice vice president of technology Chance Lyon said today: "As a gamer, I wanted this to be something I would be proud and excited to play. The game will feel very familiar on Switch as on other platforms, and it's a high-quality port. Most importantly, I'm excited to play the game with my daughter, who games exclusively on the Switch."
Get a look at a trailer for Ghostbusters: Spirits Unleashed – Ecto Edition below.
Ghostbusters: Spirits Unleashed – Ecto Edition will be sold both physically and digitally on Switch.
Leave a Reply