Gigantic Army getting a physical release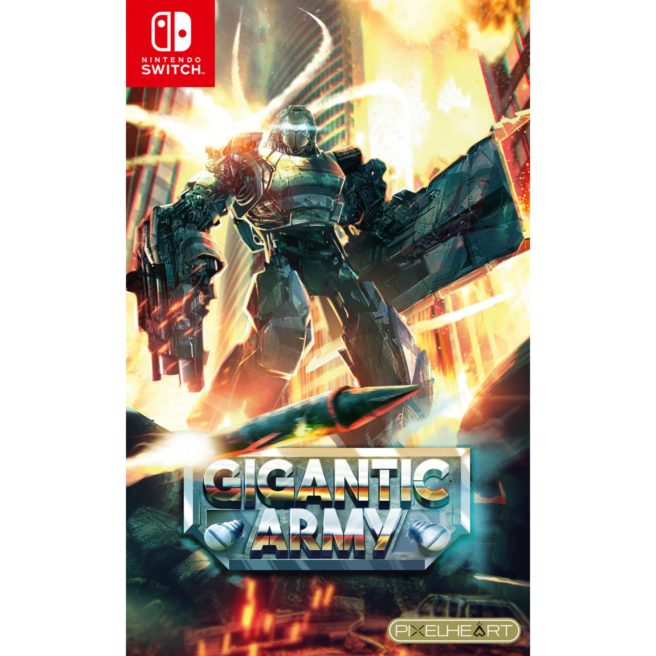 The side-scrolling mech shooter Gigantic Army showed up on the Switch eShop earlier this year. Next month, a physical release will be happening as well.
Here's an overview of the game:
Gigantic Army is a heartfelt homage to 16-bit era mech shooters. Join forces and fight the invaders to change the future of humanity. It is the 21st Century and Earth is at war with the Ramulons – an alien race determined to stop mankind's advance into space. Mankind's war against the Ramulons has reached Planet Ramulon itself, and it is now down to you to pilot the GMR-34-SALADIN, a Manned Combat Robot, to take down the alien army. Customize your arsenal of explosive, projectile, and plasma weapons. Combine them with melee attacks, thrusters, and shields – and take the fight to another level to end the conflict! Gigantic Army's awesome retro arcade style, slick animation, and superbly detailed character and stage design combined will engage you in addictive and high-energy gameplay.
You can pre-order Gigantic Army here. Play-Asia will only produce 1,500 copies, with orders expected to ship sometime in December.
Leave a Reply