Gizoku Tantei Nosuri, Utawarerumono visual novel spin-off, announced for Switch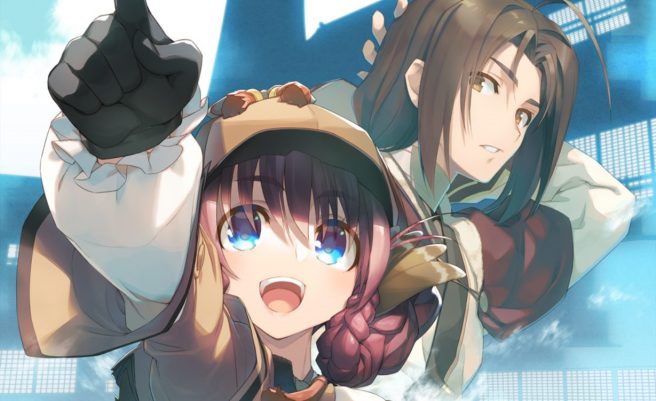 Original (11/25): Today, Aquaplus unveiled Gizoku Tantei Nosuri – or Chivalrous Thief Detective Nosuri – for Switch. This is a visual novel and a spin-off of the Utawarerumono series.
Thanks to Gematsu, we have the following story synopsis:
It was a trivial matter that started it.

Haku is living a busy life in the imperial capital of the great nation Yamato. Peaceful times seemed like they would last forever.

However…

Among the reliable friends that surrounded him, one sensed something strange.

With clear wisdom and a discerning eye, and bold and delicate reasoning and judgment, a "good woman" who possesses the qualities of a "great" detective speaks.

If someone in the east is suffering, she will be there to lend a hand. If someone in the west is troubled, she will save them. A chivalrous thief is sensitive to the signs of those in need.

– It is from here that the curtains rise on the great Nosuri theater. It is she who will bring to light the true identity of the great evil that undermines the imperial capital.

Haku: "What, I gotta get involved in all that?!""
Aquaplus has yet to share a trailer for Gizoku Tantei Nosuri, but we do have a commercial. Give it a look below.
Gizoku Tantei Nosuri launches for Switch in Japan on December 22, 2022. It will only be sold digitally.
The official website can be found here.
---
Update (12/6): The first trailer has now been released – you can find it below.
Leave a Reply