Goodboy Galaxy coming to Switch and Game Boy Advance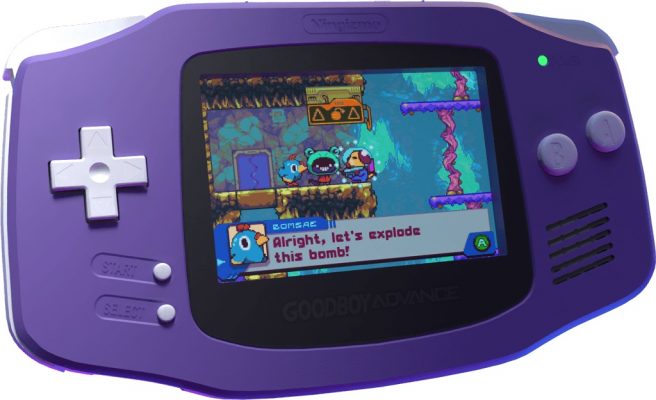 Thanks to a successful Kickstarter campaign, Goodboy Galaxy is coming to Switch and Game Boy Advance. You did indeed read that correctly: Nintendo's classic portable system will be receiving this new title once development is all wrapped up.
Goodboy Galaxy is a new exploration-focused adventure platform game inspired by classics like Cave Story and Metroid from Richard Nicol. It's planned to feature multiple routes, over 50 characters with friendship cards to collect, upgrades with special abilities, and more.
Here's a trailer showing what to expect from the game:
For Game Boy Advance fans, Goodboy Galaxy will actually be released on cartridge. If you're more of a digital fan, that's an option as well. Of course, Switch is Nintendo's current platform, and you'll be able to play it on there now that a Kickstarter stretch goal has been reached.
Those who contribute on Kickstarter can claim various options for Nintendo systems. It even looks like the team will be going ahead with a cartridge version for Switch.
You can contribute to Goodbye Galaxy on Kickstarter here. The funding goal was only £18,000, but the campaign has already exceeded that goal by far. Goodbye Galaxy's campaign only just started and has a full month remaining.
Leave a Reply