Grisaia Phantom Trigger Vol. 5 out on Switch next month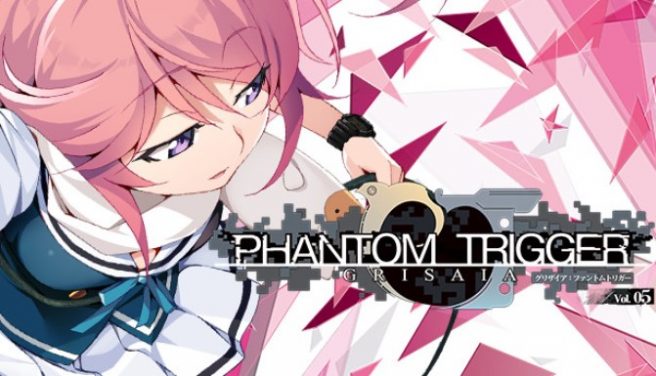 According to this week's issue of Famitsu, Prototype will be releasing Grisaia Phantom Trigger Vol. 5 on Switch next month. The visual novel is launching on November 13.
Here's an overview of Grisaia Phantom Trigger Vol. 5:
"Grisaia: Phantom Trigger" is a visual novel. More specifically, it is a kinetic novel, without any branching routes. Returning character artist Akio Watanabe and writer Ryuta Fujisaki bring you the latest installment in the acclaimed Grisaia series, "Grisaia: Phantom Trigger".

Story:
A few weeks have passed since SORD successfully resolved the Kitaoka University terrorist incident – albeit with some sacrifices – when Murasaki's older sister Yuuki returns to Japan to rejoin Class A.
Being more sociable and capable than her sister, Yuuki immediately befriends the other students and builds a trusting relationship with them.

"There's no reason for me to be at Mihama anymore…"

As Murasaki starts questioning her raison d'etre, she reminisces about the time when she first met Haruto.
Lamenting his lack of experience, he had come to her village hidden deep in the mountains in search of new skills.
Where could he find this supposed "secret art" that is said to have been passed down for generations…?

"I'll never forgive you…!!"

"It's okay… Don't worry… I'm not… going anywhere… I'm here with you…"

"I'm stumped… It's exactly as she said – and there's no way to cut a phantom…"

"Come on. Chin up… Show me your courage…"

Their fateful meeting was also the beginning of a tragic story…

"Won't you… give me the order to kill my sister?"
For its Switch release, Grisaia Phantom Trigger Vol. 5 is including a feature so that the system doesn't automatically enter sleep mode in Auto Mode or while a movie is being played. It also lets players jump to messages selected in the backlog. Finally, all characters excluding the main character are fully voiced.
Leave a Reply