Guardian of Lore arriving today on Switch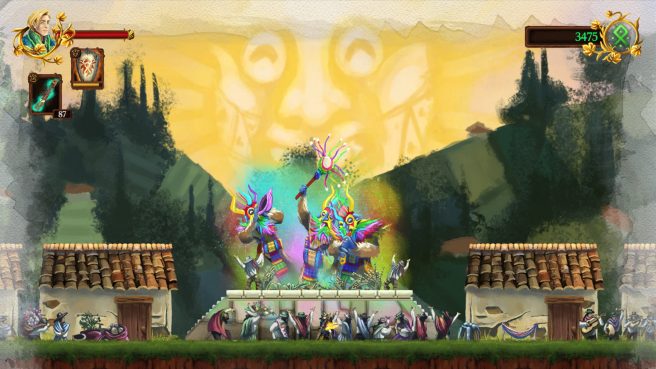 Developer Round 2 Games and publisher Top Hat Studios have announced that 2.5D action platformer Guardian of Lore is available now on the Switch eShop. Check out a trailer and more details on the game below the break.
Guardian of Lore is a 2.5D action-platformer with RPG elements in which you will take on the role of prince Sayri, the new guardian of a mystical library that treasures ancient folktales from lost Latin-American civilizations. With the power of the Amulet of Yebichai, Sayri will bring the world of each book to life in order to save the legends from the corruption that is trying to destroy them from within. Live each of these exceptional myths, meet unforgettable characters, and fight to keep the knowledge and lore alive! Developed by Round 2 Games, an indie studio based in Quito, Ecuador, the game was first released on Steam on May 18th 2021, and comes now to consoles thanks to indie publisher Top Hat Studios.


KEY FEATURES

Live an epic adventure-platformer with a classic style! Jump, run, fight, and make your way through the magnificently crafted world of each folktale you enter. A callback to platformer classics with a twist that brings new life to the genre.
Discover ancient cultures and exotic mythologies with a Latin-American flavor through the art, characters and immersive narrative of the game.
Become a bookworm battlemage! Make the most out of Sayri's unique spell casting and combat systems, and customize them to your liking to complete each chapter.
Collect knowledge hidden inside the levels to unlock more powerful abilities for Sayri.
Defeat evil mythical creatures lurking within each tale, and reveal the secrets to advance in the story.
Replay each chapter and find out how the amount of tale details you recover lead to different endings and have an impact in the playthrough.
Source: Top Hat Studios PR
Leave a Reply