Guerilla Collective 2021 announced for June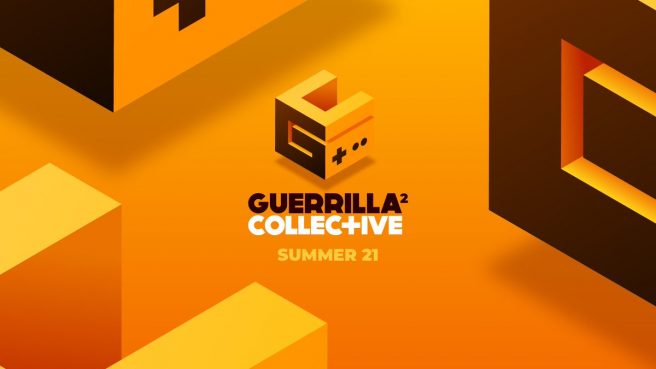 Media Indie Exchange has just announced that the Guerilla Collective Showcase is returning for a second consecutive year. The event will take place across the first two Saturdays in June.
Guerilla Collective is promising "wide-ranging game, footage, guest and news-filled showcases." There will be over 80 titles from 505 Games, Innersloth, Thunderful, and more.
Below are all of the relevant date and participant details:
Day One – June 5
– 8 AM PT
– 11 AM ET
– 4 PM in the UK
– 5 PM in Europe
Day Two – June 12
– 8 AM PT
– 11 AM ET
– 4 PM in the UK
– 5 PM in Europe
Confirmed Participants
2Awesome Studio (Rainswept)
505 Games (Control, Bloodstained)
Akupara Games (Mutazione)
All in! Games (Ghostrunner)
Goblinz Studio (Banners of Ruin)
Fellow Traveller (Genesis Noir)
Good Shepherd (Monster Train)
Grafitti Games (Turnip Boy Commits Tax Evasion)
Humble Games (TemTem)
Headup Games (Bridge Constructor)
Hypetrain Digital (Breathedge)
Innersloth (Among Us)
tinyBuild (Hello Neighbor)
Neon Doctrine (Doors of Insanity)
Perfect World (Torchlight III)
Raw Fury (Call of the Sea)
Superhot (Superhot)
Thunderful (Lonely Mountains: Downhill)
Versus Evil (The Banner Saga)
Whitethorn Games (Calico)
After the first Guerilla Collective event on June 5, a Black Voices in Gaming segment will take place immediately after to highlight Black voices in the games industry and spotlight games made by Black developers, with Black protagonists. Additionally, after the broadcast on June 12, a new Wholesome Direct will be held with more than 75 titles.
Leave a Reply