Gunman Clive dev bringing Onion Assault to Switch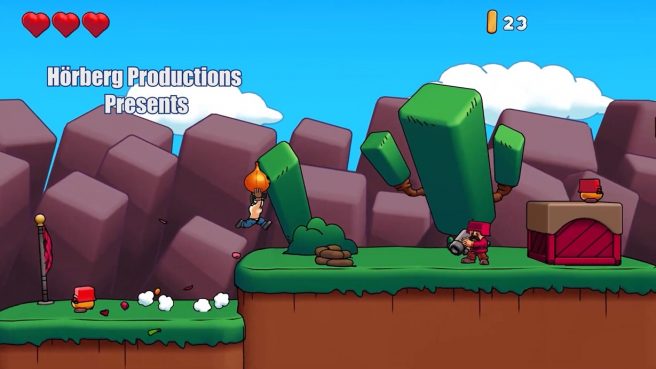 Original (11/28): Gunman Clive developer Bertil Hörberg is wrapping up his next project Onion Assault, and it's coming to Switch pretty soon. We don't have an exact date, but the title is slated for January.
While Hörberg hasn't shared much in the way of details, we know that Onion Assault is a 2D platformer, and it has a key mechanic of picking things up and throwing them. All sorts of objects can be tossed around – onions, barrels, enemies, and bosses.
As for the story, the official description states: "The evil Croquetto Empire is trying to conquer Onionia and it's up to one brave onion farmer, and his mom, to stop the tyrannical invading fascist army!"
Get a look at a trailer for Onion Assault below.
We should have more news about the game soon, including a specific release date.
---
Update (12/29): Hörberg has shared a final release date of January 26, 2023. It will cost $7.99 on the Switch eShop.
Here's the official description:
Classic old school platforming action from the creator of Gunman Clive and Mechstermination Force. Defeat the evil army by throwing onions, or lifting and throwing enemies. Old school gameplay inspired by 8-bit classics. Full 3D graphics with a unique artstyle and custom engine. 16 levels with a huge variety of different environments, obstacles, enemies and giant bosses.
Leave a Reply