Gurumin 3D themes are now free for a limited time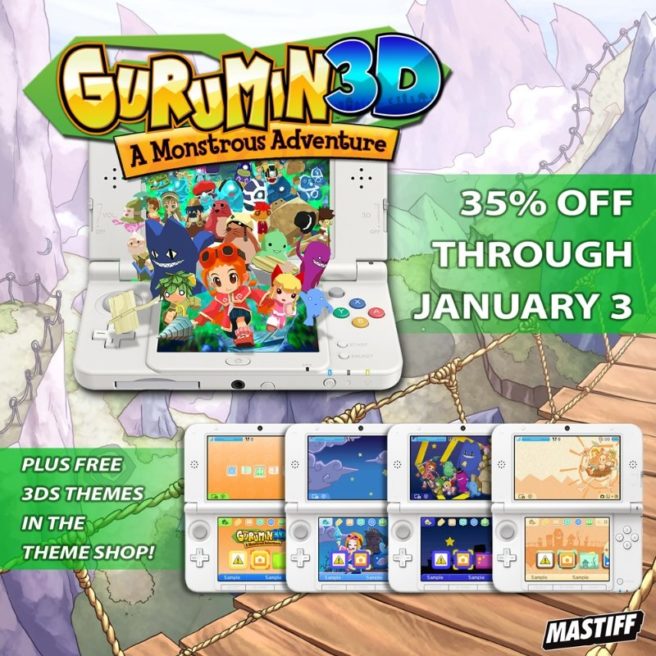 Mastiff is getting into the holiday spirit with a limited-time offer. As of today, four Gurumin 3D themes are now free. Head on over to the Theme Shop to pick up the Gurumin Monster Bundle at no extra cost, which features Gurumin Heroes, Gurumin Monster Pals, Gurumin Night Paradise, and Gurumin Orange Twist.
We should also mention that the game itself has been discounted. You can save 35% on Gurumin 3D through January 3.
Leave a Reply