Halloween Forever rated for Switch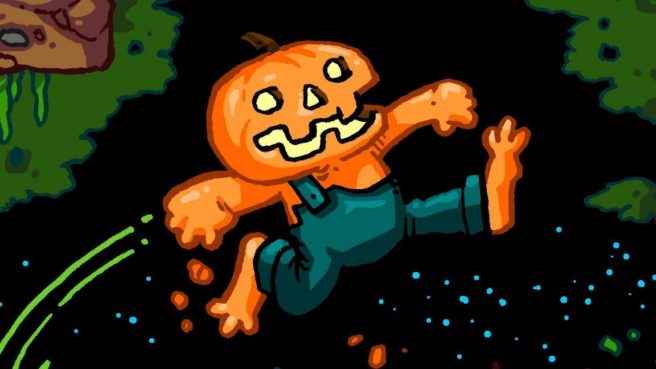 Halloween Forever could be coming to Switch. Recently, it was rated for Nintendo's console in Brazil. Classifications aren't always indicative of what a developer is planning, but often suggests that they're thinking about the idea.
In the platformer Halloween Forever, you'll play as the the "humanoid pumpkin thing" Pumpkin Man, explore the woods, and vomit candy corn to attack enemies. We have some additional details and a trailer below.
Something mysterious is happening in the pumpkin patch this Halloween! You control Pumpkin Man, a humanoid pumpkin thing animated by occult forces on a quest to discover why things are so creepy. And you vomit candy corn.

Adventure through three weird, spooky worlds in search of your destiny. Meet chainsaw maniacs, undead sorcerers, spooky bats, and lots of skeletons on your way. Can you survive the horrors that await you within these spooky tombs?
Leave a Reply