Hamster hosting December 2021 ACA NeoGeo / Arcade Archives Switch eShop sale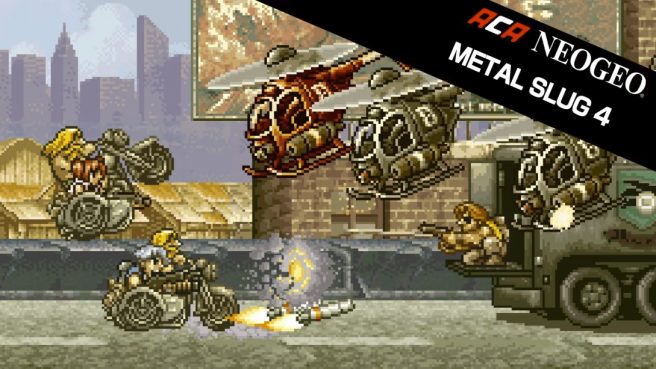 Hamster has started up a new sale on the Switch eShop featuring several ACA NeoGeo and Arcade Archives games. The lineup includes Metal Slug 4, The King of Fighters '97, Crazy Climber, Moon Cresta, and more.
Below is the full list:
ACA NeoGeo Crossed Swords
ACA NeoGeo Metal Slug 4
ACA NeoGeo Ninja Master's
ACA NeoGeo The King of Fighters '97
Arcade Archives Armed F
Arcade Archives Atomic Robo-Kid
Arcade Archives Crazy Climber
Arcade Archives Moon Cresta
Arcade Archives Ninja-Kid
All of these games typically cost $7.99 on the Switch eShop. While the sale is active though, each one can be purchased for only $3.99.
Hamster's ACA NeoGeo / Arcade Archives sale will be running until December 9.
Source: Switch eShop
Leave a Reply