Harvest Moon: One World update out now (version 1.2.0)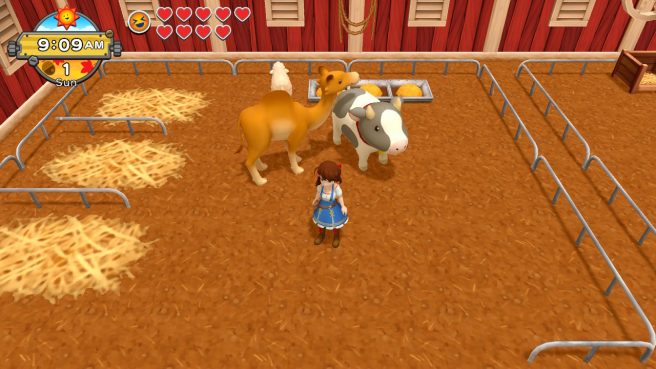 Harvest Moon: One World was updated on Switch today. Version 1.2.0 includes a couple of big player-requested features, including the adjustment of the speed at which time moves and extended animal lifespans.
Here's the full patch notice from Natsume:
First, we have adjusted the speed at which time moves, along with little tweaks to the flow of some actions; this should allow players to cram even more into their days, though cooking will still be the centerpiece of pushing your daily schedule to the absolute limits of stamina consumption.

Second, animal lifespans have been extended, and the range of their lifespans has been narrowed so each species will live to a more consistent age. This will specifically affect new animals, both purchased and befriended. For farmers who prefer to immediately take advantage of these lifespan changes, the DocPad offers the option to release any barn animal or pet currently living on the farm.

The patch also contains numerous small text changes, including clarifying language for some items and quests.
Leave a Reply