Hellboy Web of Wyrd announced for Switch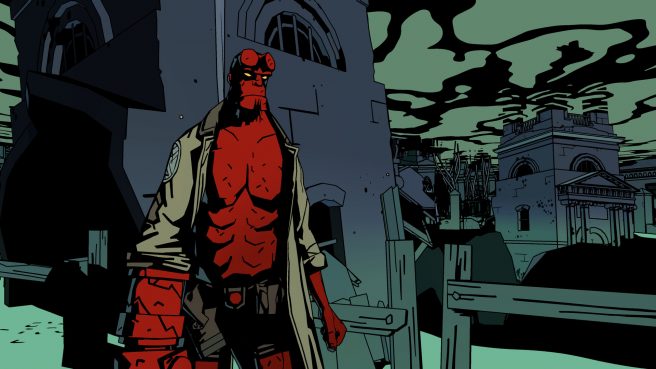 Original (12/8): Publisher Good Shepherd Entertainment and developer Upstream Arcade have announced Hellboy Web of Wyrd, a a roguelite action adventure title. It will launch for Switch in the future.
We have the following overview for Hellboy Web of Wyrd with first details:
Developed by Upstream Arcade, Hellboy Web of Wyrd is an original story created in partnership with Dark Horse Comics and creator Mike Mignola. This roguelite action adventure game features monstrous toe-to-toe brawling. Like the comics, the game sends Hellboy on a series of vastly different and wholly unique adventures; and while those stories stand on their own, they are all tied to the mysterious legacy of The Butterfly House.

Built in 1962 by occultist Pasquale Deneveaux, The Butterfly House is more than a mere residence; it's a gateway. Its perverse angles and non-Euclidean geometries were designed with a singular foul purpose in mind: to open doorways into a terrible and fascinating dimension called The Wyrd.

Twenty years later, an agent of the B.P.R.D. is sent on a reconnaissance mission to the mansion and promptly goes missing. It's up to you – Hellboy – and your team of Bureau agents to find your missing colleague and uncover the secrets of The Butterfly House.

During the investigation, you will explore wondrous and strange planes of existence contained within The Wyrd, each one home to powerful monsters, forgotten godforms, magnificent treasures, and powerful secrets. But be warned, because ancient evil stagnates within the furthest reaches of The Wyrd… evil that is eager to be let out.
And here's a trailer for Hellboy Web of Wyrd:
There's no word on yet on when the project will wrap up development, but we'll keep you updated with additional news going forward.
---
Update (7/11): A new video has come in, which we have below.
Gameplay trailer
Leave a Reply