Here's a Podcast – Episode 104! (The Great Reboot)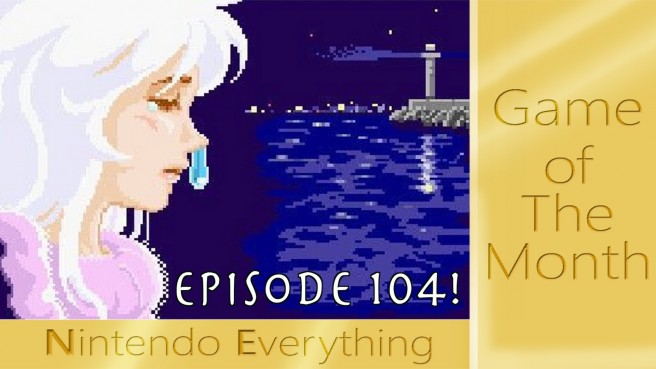 (Note: Throughout this podcast I referenced how you can view certain images on your listening device if you're listening to the "AAC" version of the podcast. That doesn't work anymore, so I've included the images below if you want to see them.)
---
Podcast Crew: Austin (Twitter), Jack (Twitter), Laura (Twitter)
Everyone's favorite podcast that they've never listened to has returned for a reboot— a reinvigoration, a reincarnation, a rethinking— of old concepts, with all three crew members recording in remote locations over Skype, rather than in the same room as had become customary.
For this episode, we have three primary segments:
Segment 1, What We Played: Intro discussions about an old NES soccer classic, a bit of complaining about The Sims 4, plus the first ever discussion of Itoi-made curiosity MOTHER 3 on our podcast.
Segment 2, Anecdotes: Jack talks about signing "poop sheets" at work, Laura talks about some weird movie named "Tusk", and the whole crew gives a quick shout-out to everyone's favorite Daan man.
Segment 3, Discussion: WarioWare Inc. takes the stage as we talk a whole lot about this classic GBA game and others in the series. In addition to giving our general opinions on the game, we talk about connections this game has to the Gameboy Camera, how we feel the aesthetics are paramount in why this game is so good, and what particular micro-games stand out to us.
---
Download this episode (click this link)
Subscribe via iTunes by clicking this thing!
Subscribe with Google by clicking this thing!
Subscribe with Yahoo something-or-other by clicking this thing!
Leave a Reply