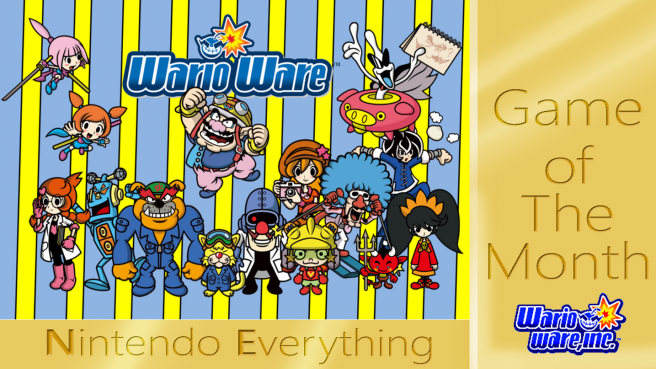 This week, Scott dives into our Game of the Month with a video about each character in the original WarioWare. Fascinatingly, he tries to pin down the style of each one and their microgames, which lead me to learn that Dr. Crygor's are definitely my favorite. Nothing can beat that photorealism…
Here's a question though: Which style of minigame suits you best, and which character's games do you like the most? Did you ever really notice a difference in style between all the characters?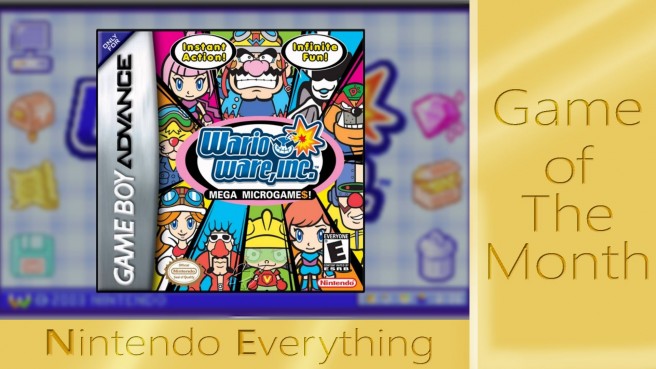 An unfortunately truncated Game of the Month for January because the holidays left us a bit lazy and unworkable, but we're here nonetheless and we've got a truly wonderful game for you: WarioWare, Inc. Mega Microgame$!. Released back in 2003 for the GBA, it has spawned plenty of sequels on many different platforms using many different gimmicks, so we've tasked our staff writers– Vincent, Kira, Jonathan, Patrick, and Scott– to shed some light on the series as a whole, their thoughts on it, or any other interesting things they might be able to pull out related to the game or its development.
We don't have a concrete schedule for you, but here's a short list of some of what you'll be seeing on the site over the weeks of January:
– Vincent with "A History of WarioWare"
– Scott with "WarioWare's Characters and the Minigames Behind Them"
– Podcast Gang with "Why is WarioWare so Wonderful?"
– Patrick with "WarioWare's Heritage on 64DD"
The first article will be going up tonight, with all the rest coming over the course of the month.
Do you like writing and have something interesting you'd like to share about WarioWare? Email us using the "Contact Us" form with your idea and we may select you to have an article published on the website as part of our Game of the Month feature!