Hero.exe smashes Kickstarter goal and makes its way to Switch
Posted on September 29, 2021 by Elias in News, Switch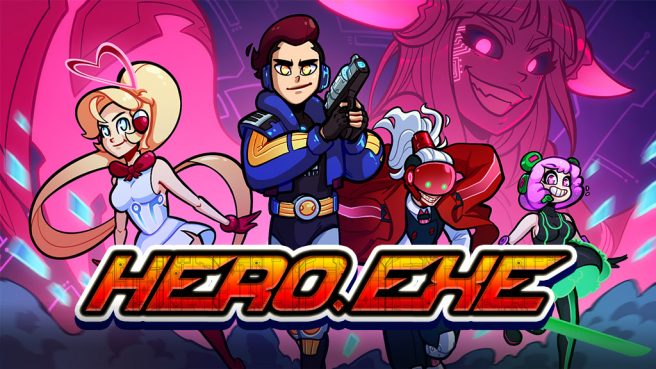 Inspired by games like Mega Man Battle Network, HERO.EXE is part tactical-action RPG, part collectible card game, and part visual novel developed by Mystery Egg Games and published by Top Hat Studios. Taking a leaf from the books of other popular titles such as Hearthstone and Fire Emblem: Awakening, players will have a lot of content and collecting to do. Slated for a Q1 2024 release, there's plenty of time to check this one out before it arrives. You can see the overview for the game, along with its trailer after the break:

In another world, The Grid was created in much the same way our own Internet was: with elbow grease and a dream. However, their world turned out very different from ours. Instead of websites, they built oceans. Instead of vlogs, they built cities– and soon A.V.A.s came into being. A.V.A.s are all partnered with pilots in the real world. Shopping, socializing, and browsing the grid are some of the many everyday essentials done through A.V.A.s.

However, one day upon logging in, you realise something's not quite right on The Grid; soon enough, an A.V.A. you've never seen before materialises before you, and changes your destiny with just a handful of words:

"I need you to pilot me".

Connect to the internet of another world, choose your A.V.A., and go on an adventure to change both of our worlds! Each A.V.A. is a living being that will act and respond to your actions. Each of them have their own personalities and goals, their own histories, stories, and relationships, and all of these have an effect on your play-through. Get ready to take on whatever the Grid has to throw at you, together!
Source: PR Email
Leave a Reply