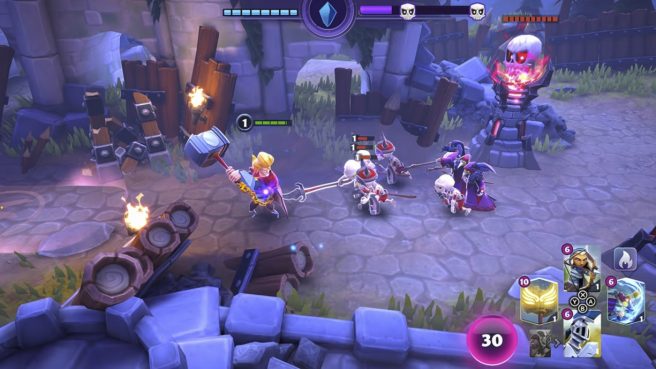 HEROish just dropped on Switch, and we have a fresh set of gameplay. 39 minutes of footage shows off the card-battling MOBA-lite.
If you're interested in learning more about the title, read the following overview:
The multi-platform release, featuring PvP crossplay between PC and consoles, debuts alongside the game's biggest content update yet, with feature parity across the Apple App Store, Steam, and all consoles. Find new strategies with 18 new cards and dozens of reworked ones, test your mettle in the new Brutal campaign difficulty, and reach the top of a 40-level progression track, unlocking new cards, heroes, and currency with each level-up.

Set in a colorful fantasy land brought to vibrant life by humorous storytelling, enchanting orchestral music, and hand-crafted environments, HEROish features six eccentric hero-ish characters with big combat potential and even bigger personalities. Heal summoned troops as the goodly paladin Flynn, raise the dead with sorceress Lavinia's necromantic spells, or ambush opponents with poison traps as Spiderbait, the cute-but-deadly anthropomorphic mouse. Conquer three story campaigns packed with drama, laughs, and thrilling cinematics, or go head-to-head in fiercely competitive 1v1 and 2v2 multiplayer matches.
Have a look at the gameplay for HEROish below.
HEROish is located on the Switch eShop. It has English, Dutch, French, German, Italian, Japanese, Korean, Portuguese, Russian, Simplified Chinese, Spanish, and Traditional Chinese languages.
Leave a Reply