Hex Gambit, Demoniaca Kickstarters open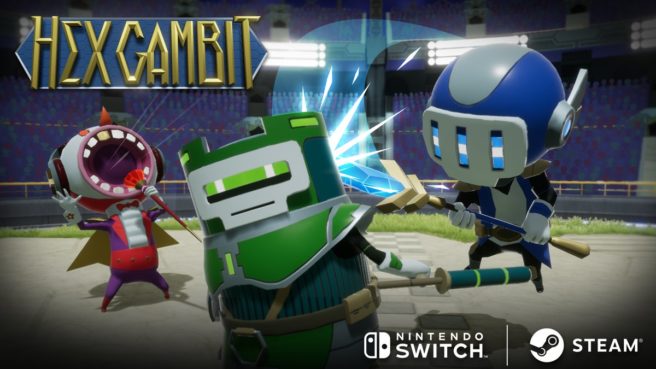 A pair of new Switch-related campaigns have opened on Kickstarter. You can put down pledges for both Hex Gambit and Demoniaca. For Demoniaca, Switch is a stretch goal at $100,000.
Here's the rundown on Hex Gambit:
In a world called Agon, the sharpest strategic minds command squads of expendable automatons in an explosive arena sport called the Hex Gambit.

Hex Gambit is a unique turn-based strategy game coming to Steam and the Nintendo Switch console, from the makers of the cult classic Outwitters (view our entire catalog of games here). It's designed to get to the fun part fast: Drag and drop minions onto your side of the map on Turn 1; start hitting stuff on Turn 2! Games typically last 10-30 minutes (depending how fast you think), with the action always intensifying in the late game for an epic conclusion.

Our vision is to create something deceptively simple, focusing on a limited number of character abilities that have lots of creative uses and combinations. That makes it easy for you and your friends to learn the basics and start exploring your own strategies. You won't need a seminar to get started!
And Demoniaca:
In DEMONIACA you will accompany the main character along her bloody journey of vengeance. DEMONIACA is a dark, gothic pixel art action platformer that combines Castlevania's concept with classic Fighting Game combat mechanics, like "the King of Fighters". In fact it is the first existing prototype of Kofvania.
Hex Gambit is planned for April 2018 on Switch. Demoniaca is targeted for sometime in 2018.
Thanks to Dana for the tip.
Leave a Reply