Hollow Knight: Silksong details its flea creatures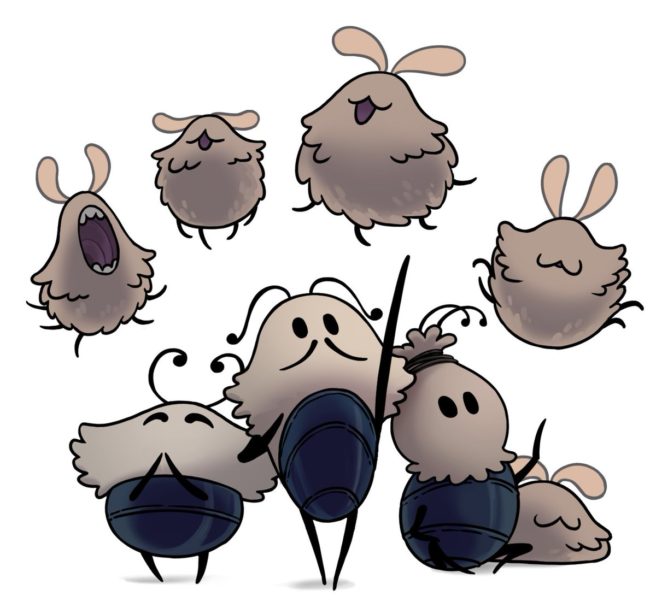 Hollow Knight: Silksong fans have solved another one of Team Cherry's puzzles for the game. Aside from the piece of art above, we also have uncovered information about the flea creatures that will be appearing.
Here's the full overview:
"You're a traveller? A kindred spirit! We hear it's good luck for wanderers to meet on an unfamiliar path. It's luck we need too, for these roads are haunted and danger snarls at us from every dark corner.

"Our caravan has only a single, humble wish, but it seems now as though it will never be granted…"

A friendly band of travellers trekking the dangerous roads of Pharloom in search of something precious. Masters of the journey, their caravan boasts a bounty of flavourful food, powerful drinks and some surprising amenities.

They wish to gather the playful young fleas scattered across the kingdom, but this land is far more dangerous than they thought.
We also have the following GIF:
The gif shows us some pretty interesting UI features. Hornet's silk spool is longer and has a notch, implying upgrades are possible. Also she appears to have armor on one of her masks. pic.twitter.com/j4F68SWzWR

— mossbag (@mossbag69) June 29, 2020
Leave a Reply