Holy Potatoes! games on the way to Switch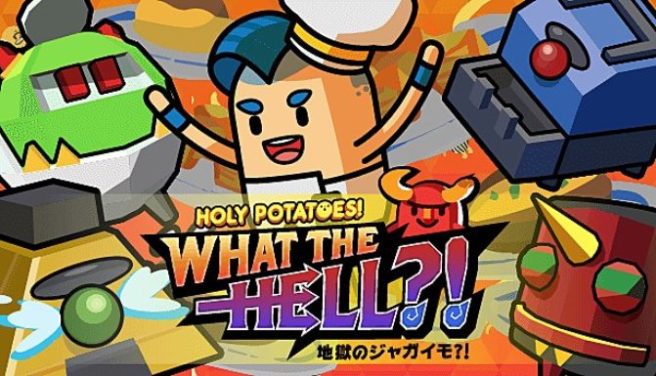 Rising Star Games has signed a partnership agreement with Daylight Studios to publish the first three titles in the Holy Potatoes! series on consoles this year. Three games are on the way, and they'll all be released on Switch.
First up is Holy Potatoes! A Weapon Shop?! due out this spring. Holy Potatoes! We're in Space?! follows in the summer, and Holy Potatoes! What the Hell?! is due out this fall. All three games will have an overhauled user-interface, and overhauled controls for consoles.
We have more details about these trio of titles below, along with trailers.
Holy Potatoes! A Weapon Shop?! is a wacky simulation game where players manage adorable potato smiths as they forge wonderful weapons for very unexpected heroes. There are tons of cheesy/witty puns and lots of pop culture references.

Holy Potatoes! We're in Space?! is a roguelite, space adventure game with management elements. Traverse through space with Cassie and Fay to find and rescue their grandfather, Jiji, from the evil clutches of the Eclipse!

Holy Potatoes! What the Hell?! is a hell-themed management sim where you sort potato sinners into cooking stations to create sinfully delicious ingredients and cook up scrumptious recipes to appease the Gods of the Afterlife.
Developed by Daylight Studios and published digitally by Rising Star Games, the Holy Potatoes! games are scheduled for release on Nintendo Switch™ and PlayStation®4 beginning in spring 2018. For more information follow Rising Star Games on Instagram, Twitter, Facebook, or visit the official Rising Star Games website.
Source: Rising Star Games PR
Leave a Reply