Horizon Chase Turbo gets free Rookie Series DLC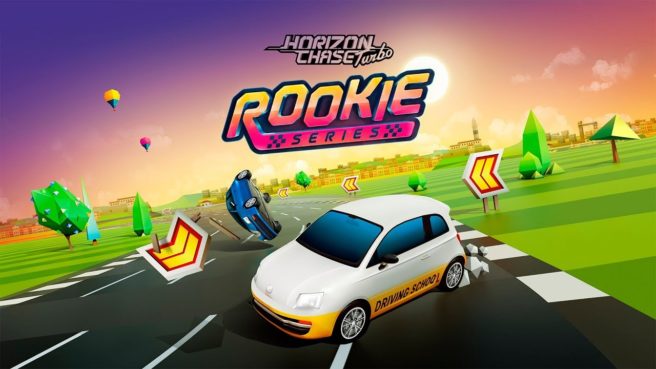 Brand new Rookie Series has been announced for the Switch racer Horizon Chase Turbo. The new campaign arrives on Switch today and "is directed at young and inexperienced players, as it will teach the game basics in a welcoming environment, where they can evolve at their own pace."
Here's a full rundown of the DLC:
A brand new Rookie car

24 selected races from the World Tour Mode (2 races per location)

12 cars racing in each track with a less aggressive AI (World Tour has 20 cars in each race)

No leaderboards, collectible coins nor fuel management

Finishing a race in any position unlocks the next track

By finishing every race, the player gets a Golden Driver's License

ROOKIE: A PERFECT CAR FOR BEGINNERS

Horizon Chase Turbo: Rookie Series unlocks Rookie, a brand new car that is perfect for players who don't have much experience with racing games. It offers great handling and receives automatic upgrades as the player progresses in the campaign. The players can also choose among other 4 classic cars from the base game, unlocking new tracks by finishing each available race — it's possible to freely return to each of them to train and improve their results.

When the players reach the end of Rookie Series, they'll unlock a special Golden Driver's License, that ensures they're ready for World Tour and other gaming modes. With the new Rookie Series campaign DLC and our complete local multiplayer mode, we hope to bring friends and families together to enjoy everything Horizon Chase Turbo has to offer.
And a trailer:
Source: Aquiris Game Studio PR
Leave a Reply