Horizon Chase Turbo reveals Senna Forever Expansion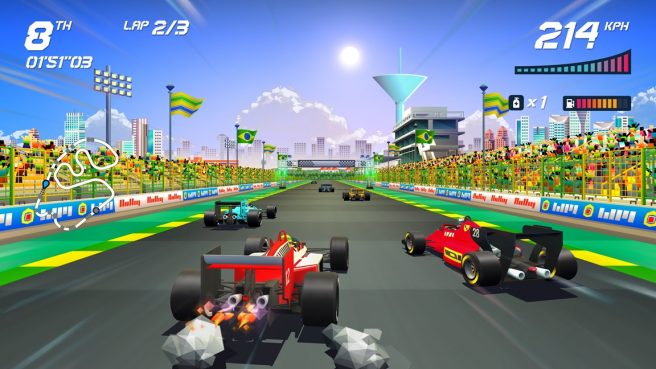 Today, Horizon Chase Turbo developer Aquiris unveiled a brand new Senna Forever Expansion for Horizon Chase Turbo. The paid DLC pays homage to legendary driver Ayrton Senna with a new set of cars, tracks, and features inspired by his career.
In single player career mode, you'll follow the steps of the Brazilian driver through five nostalgic chapters. It comes with a new first-person view as well as new race strategy mechanics as you make tough choices and choose your car setup based on each race track and weather conditions.
Also included in the DLC is Championship Mode with 18 different teams to choose from and more than 30 cars to unlock, with the world circuit offering three different categories. You can also play alone or up to four players locally.
Speaking about today's Horizon Chase Turbo Senna Forever Expansion announcement, Aquiris' Sandro Manfredini noted:
"Horizon Chase was born as a tribute to the classic racing games of the 80s and 90s. Back then, many of us were just kids who, among other things, played video games and watched races with our families in the living room. We could not even imagine that one day we would play a game whose character would be the great champion of those unforgettable Sundays: Ayrton Senna. Senna Forever is the mix of some of our deepest passions: videogames, races, family and Ayrton Senna."
View a trailer for the Senna Forever Expansion below.
The Senna Forever Expansion for Horizon Chase Turbo will be out on October 20. Pricing is set at $4.99.
Source: Aquiris PR
Leave a Reply